FULL TIME. NSL kicks off with a win from Kathmandu RayZers.

Six minutes of added time.

Injured Sudeep is back to the field with head bandage.

Kathmandu defender Sudeep Sikrakhar is injured and is taken out through stretcher.

Ranjan Bista from Lalitpur is booked with a yellow card.

20 mins remaining to end the match. Kathmandu are 1-0 up.
No such breathtaking moves from LCFC in the game. Messouke scores for Kathmandu RayZers.

Another chance from Kathmandu. Again Messouke but goalie Arpan Karki makes a good save.

30 mins remaining on the lock, both teams are at 0-0 draw.

Good chnce for Kathmandu. Messouke tries his luck, shoots the ball wide from close range.

Corner kick to LCFC, Kamal Shrestha takes the kick. An easy catch for GK, Bikesh Kuthu.

Lovely move from Kathmandu, Stephen Samir tries to noodle his leg and tries his luck but lovely defending from Palsang Lama.

Florent from Kathmandu is booked with a yellow card for a foul.


HALF TIME. It's 0-0. Stick with us for second half action.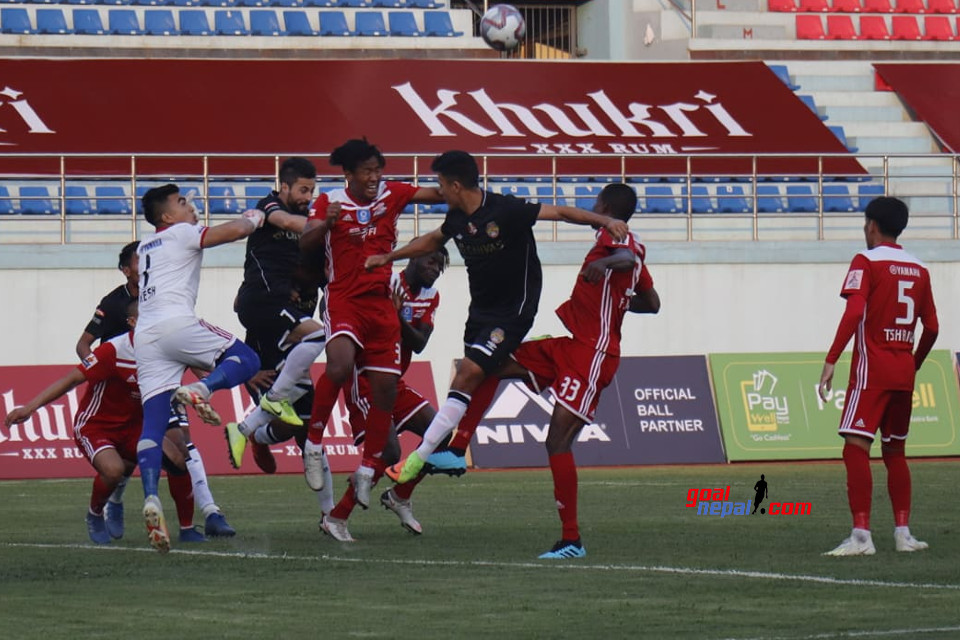 Two minutes of added time.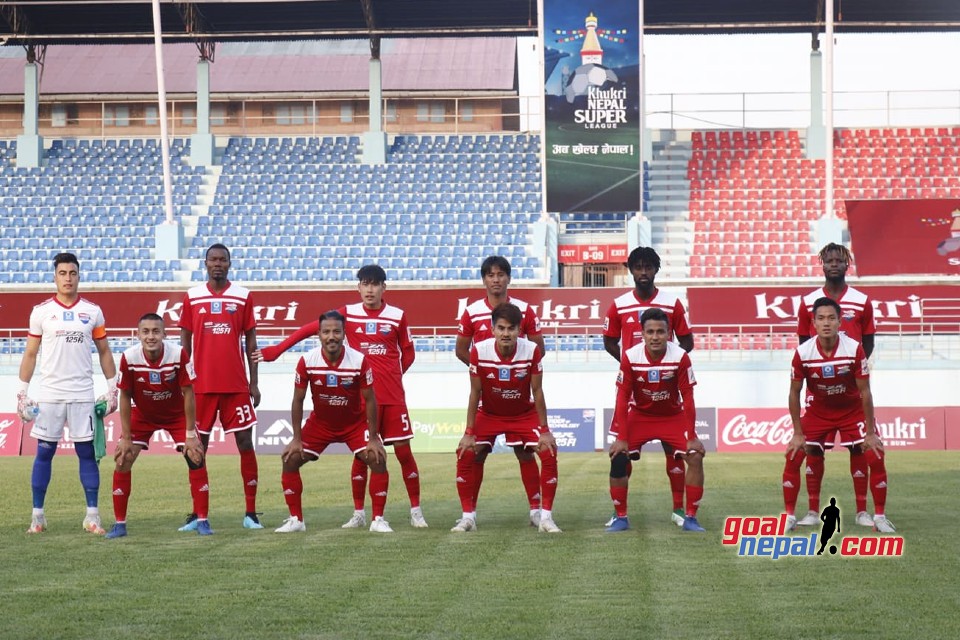 Vilim goes for a kick, not that powerful one, ball goes little wide from the pole.

Five minutes to go for a break. Both teams are goalless.

Stephane Samir looks injured. Medical attention is needed.

Floodlights are on here at the stadium. Can we see a goal before lemon break?

Drab affair in the opening match of Nepal Super League. Both teams are goal shy so far.

Long ranger from Stephane Samir, hits the crossbar. Bad luck to Kathmandu RayZers.

Yellow card to Stephane Samir from Kathmandu for a foul.

Mikchen Tamang fouls on Stephane Samir. Free kick to Kathmandu. Bishwas takes the kick, too wide from the target. Goal kick to LCFC.

Free kick to LCFC. Vilim takes the kick, not that clinical one. Forest of legs block the kick.

Free kick to Kathmandu. Messouke takes the kick, oh hoo inches above the bar.

First yellow card of the match to Niraj Basnet from LCFC.

First notable move from Kathmandy RayZers, good save from goalie Arpan Karki.

LCFC: Anjan Bista (C), Arik Bista, Arpan Karki (GK), Kamal Shrestha, Palsang Lama, Saroj Yonjan, Gaurav Budhathoki, Mikchen Tamang, Niraj Basnet, Nurlan, Vilim

Kathmandu RayZers: Bikesh Kuthu (GK, C), Ashish Gurung, Sanjog Rai, Tshiring Gurung, Sudip Sikrakar, Bishwas Udas, Sudil Rai, Messouke, Florent Klara, Stephane Samir

10 mins gone, both teams are goalless. Which team are you supporting today?

Not much action in the first minutes.

Anjan Bista tries his luck from outside the box, not that clinical one.

Slow start from both sides. We are yet to see a good loking move from both sides.

Foul on Anjan Bista. Free kick to LCFC. Kamal Shrestha takes a very poor kick.

Historic day today. First ever franchisee league in Nepal !


Both teams are now entering the field. Are you ready for the match ?

Both teams are now done with warm ups. Now the match is about to kick off.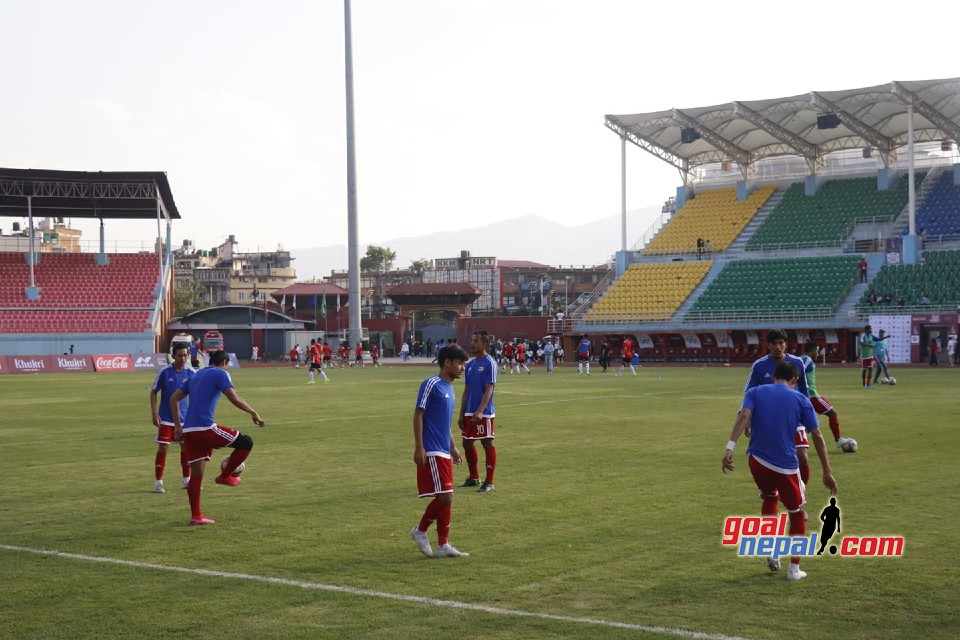 Both teams are about to start their training session. Please remember that the match is being played behind closed doors.

Both teams have arrived at the stadium.

Hello and Namaste. Welcome to you all from Dasharath stadium. We are all set here to bring you play-by-play coverage. This is the opening match between Kathmandu RayZers and Lalitpur City FC.