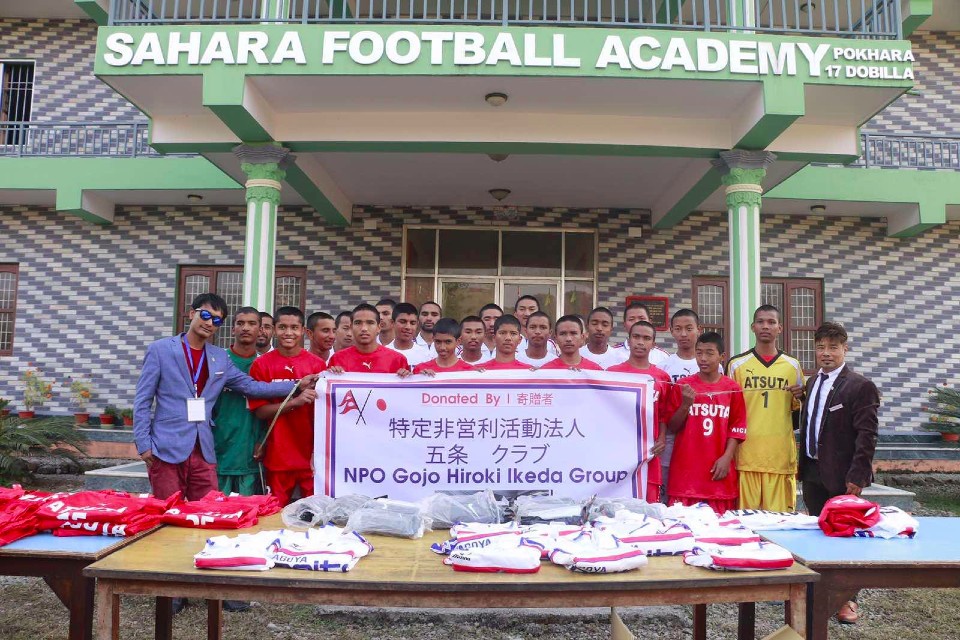 NPO Gojo Hiroki Ikeda Group has donated sporting gears to Sahara academy, Pokhara.



The group handed over the gears to Sahara academy players at academy premises on Monday.

 Roshan Tuladhar handed over the gears to the club on behalf of the group. 



Club president Keshab Bahadur Thapa and other officials were present in the program.



President Thapa thanked the group for the support.