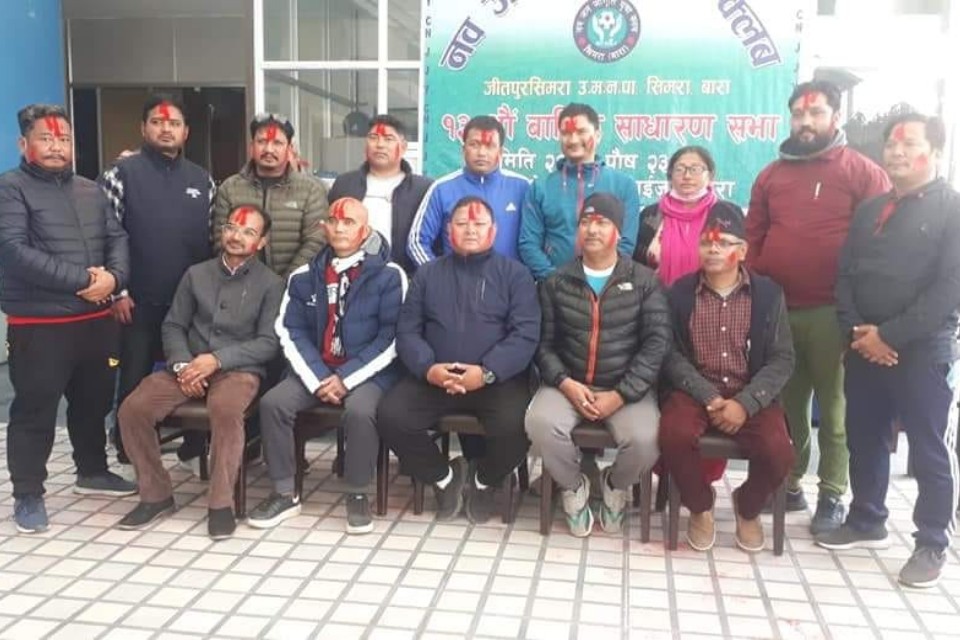 Ram Chandra Lama has been elected the president of Nawa Jana Jagriti yuwa club.

Lama was elected the president through 13th general assembly held in Simara on Thursday.

Lama - who is VP at Bara DFA and Bara grassroots football coordinator - is also a member of ward number 1 of Jitpur Simara sub metro.

Elected officials are as follows:

VP: Durga Bahadur Thapa
General Secretary: Shambhu Singh Thakuri
Secretary: Shyam Krishna Subedi
Treasurer: Shalikram Adhikari
Members: Shova Karki, Samir Ale, Bikram Shrestha, Binod Devkota, Nirajan Thapa, Govinda Gahatraj, Sonu Chhetri, Niroj Pudasaini, Somlal Bamjan

Earlier, Jitpur Simara mayor Dr. Krishna Paudel inaugurated the assembly. Immediate past president Kasim Miya congratulated the new commitee and highlights the club's achievements during his tenure.