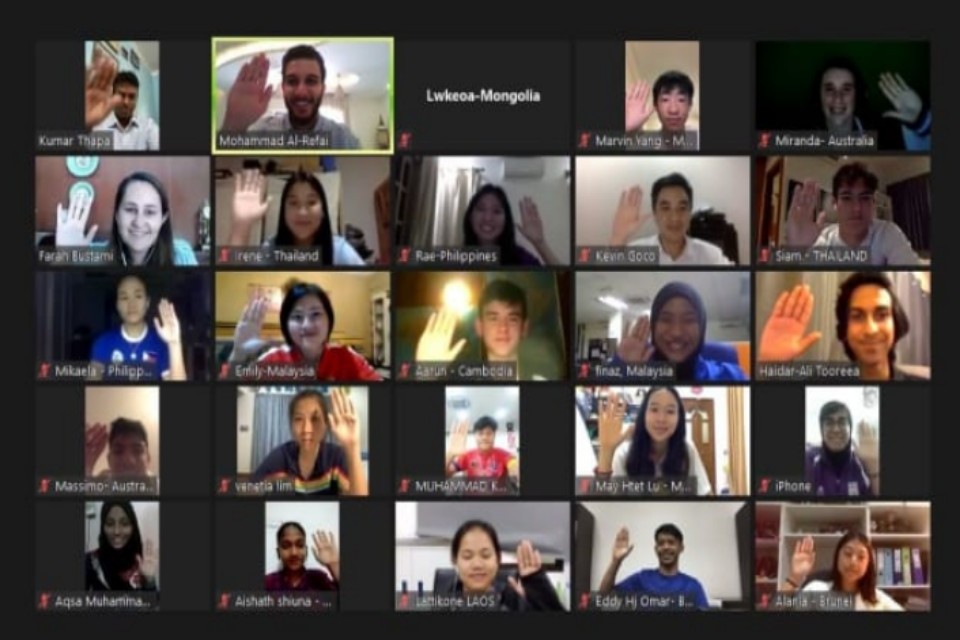 Building on the widely acclaimed pilot e-Goal project in the West Zone, the Asian Football Confederation (AFC), through its AFC Dream Asia Foundation, has partnered again with Jordan-based youth development organisation, Aurora for Training and Development, to expand the positive impact of the ground-breaking programme to the AFC Member Associations in the ASEAN, East, Central and South Zones.

The next phase of the 40-day virtual programme, which commenced today (September 19, 2020), will bring the total number of Member Associations engaged to 43.
More than 60 Youth Social Responsibility Ambassadors will be empowered with innovative and educational opportunities through which they can engage with fellow players and establish a network to support development post COVID-19.

AFC President Shaikh Salman bin Ebrahim Al Khalifa said: "This pandemic has been the biggest health crisis of our time, but it has also reinforced our motto that Football Cares. Across the Continent, Asian football continues to take the lead in showcasing the power of the game to inspire and strengthen communities.
"Our youth represent our hopes and dreams for a brighter future, and we have a responsibility to hand the game to the next generation in a better place and in better health than we inherited it.
"Together with our Member Associations, our partners AURORA and all our stakeholders, we will continue to plant the seeds of hope for children of all backgrounds and abilities to develop their capabilities, instil lifelong values and enhance character development through football."

Bringing together world-leading guest speakers from reputable non-government organisations (NGOs), the aspiring young ambassadors will be provided with expert mentorship in important topics such as Sport for Development, Philanthropy in Football, Health and Well-being, Civic Engagement and Peer Education.
AURORA Founder Amani Kamel Al Qadi, who is also a Member of the AFC Social Responsibility Committee, added: "As we prepare for what life looks like after the pandemic, there has never been a better time to harness sentiments of solidarity and unity, to enlighten, empower and engage a network of youth ambassadors in a meaningful and professional experience of service.
"The e-Goal programme has been designed to educate young players on the social and moral foundations of sports, equip them with the necessary skills to lead social change, and offer them a platform through which they can advocate for ethical and responsible football. I want to thank the AFC for sharing our vision to inspire, empower and leave a lasting and positive impact on our future generations."
The first-of-its-kind series in Asian football, the pilot e-Goal project launched in the West Zone in June this year, culminated with the 12 youth ambassadors proposing as many as 20 initiatives from a wide variety of social issues.
The two-week programme also received the support from some of Asia's biggest names including Oman legend and former Wigan Athletic goalkeeper Ali Al Habsi and Saudi Arabia icon Mohammad Al-Shalhoub.
Through the collaboration of the remaining Member Associations across the four zones, the participating world experts from NGOs as well as the AFC and AURORA, the aim is to not only strengthen the opportunities for young people to live more fulfilling lives through football but also pave the way for knowledge transfer and the expansion of the programme across the globe.a