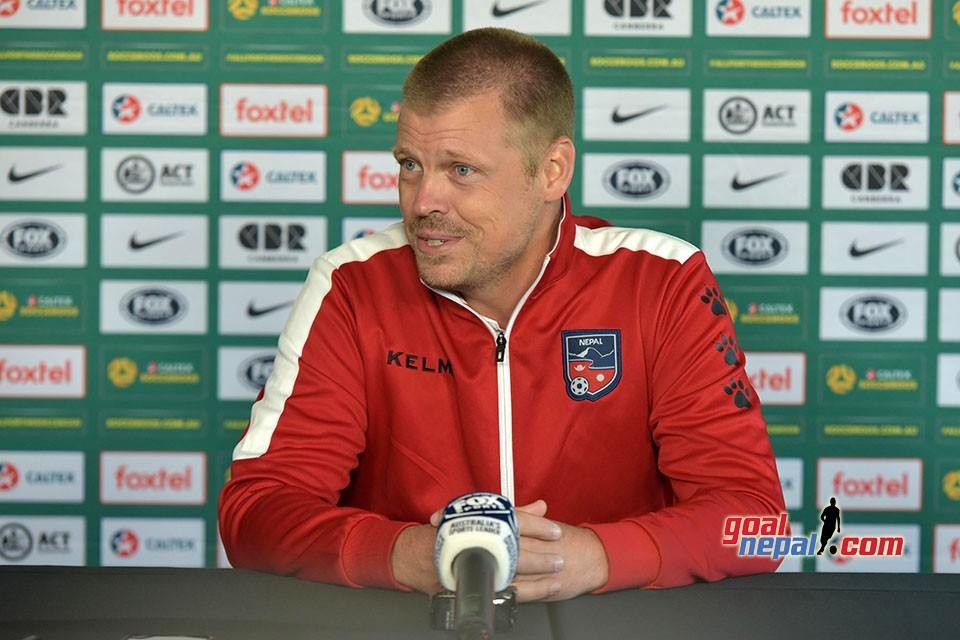 Many football fans are excited that Nepal is hosting Chinese Taipei, Australia and Jordan at home in the coming month of October and November.

Many believe that we can do better at home. And some still believe that Nepal can play in AFC Asian Cup as the gala features 32 teams in 2023.

Hosting three matches in two months at home still looks uncertain as the situation (coronavirus) in Kathmandu is getting worse day-by-day. There has been spike in new cases of virus.

However, the AFC has already confirmed the dates for the matches and ANFA has no options than to prepare for them.

According to schedule provided by AFC, Nepal will host Chinese Taipei on October 8, will meet Australia on October 13 and against Jordan on November 12.

The FA hasn't started the training session yet. The training is expected to resume on August 17. Before that the FA is conducting PCR test of the players.

Head coach Yohan Kalin is in Sweden and he is expected to join the team in 2-3 weeks. The source at ANFA said they were in close contact with the coach.

Head coach Kalin should be with the team in 2-3 weeks, ANFA source told GoalNepal.

FIFA World Cup 2022 dream is already over. But Nepal can play in AFC Asian Cup if they grind out positive results at home. And the main responsibility should be carried by head coach Kalin, who must be with the team as soon as possible.