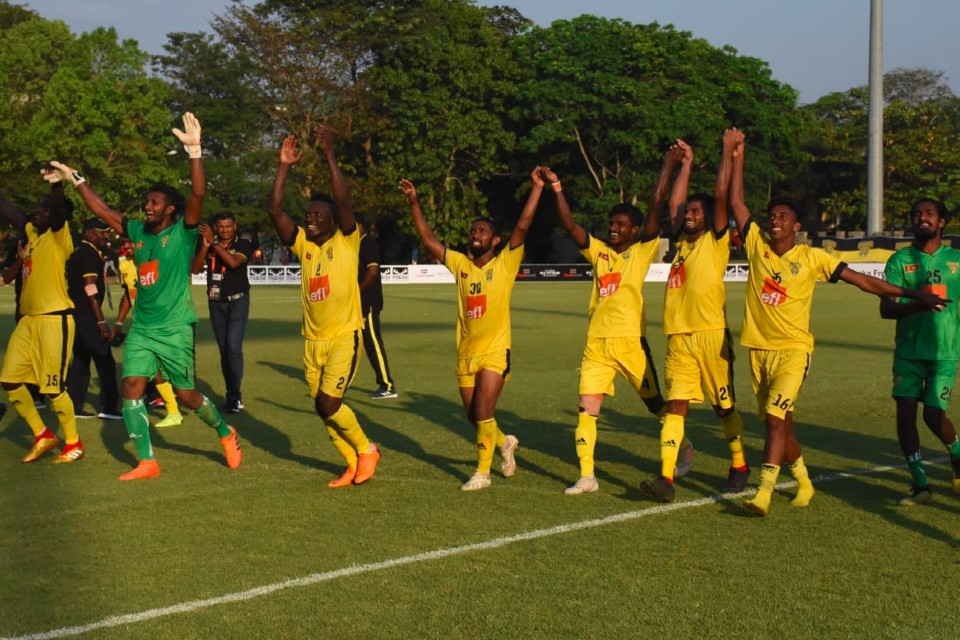 10 teams will compete for honours in the inaugural season of the Sri Lanka Super League.
Initially scheduled to kick off in April, the Super League is now expected to take off in November, subject to health authorities' clearances.
Defenders SC, Sea Hawks SC, Blue Eagles, Colombo FC, Renown SC, Ratnam SC, Red Star SC, Blue Star SC, Up Country Lions SC and New Youngs FC are the 10 sides in the competition after meeting the Football Federation Sri Lanka's (FFSL) Club Licensing Criteria in association with the Asian Football Confederation.
The competition was initiated and designed in 2018 by Jaswar Umar, General Secretary, FFSL, with the assistance and guidance of FIFA. The initial April kick-off was delayed due to the COVID-19 pandemic.
"Professional League is not just another competition; it is totally a new football industry with a professional employment contract for over 300 players, coaches, and other officials. It also provides new business opportunities to many local entrepreneurs in this new football business," said Umar to local media.
"As the governing body our vision is to create a real football atmosphere for the fans and the football loving public. We have done a lot of spade work preparation behind the screen."
The Sugathadasa Stadium will be the venue for the six-month long tournament.

AFC