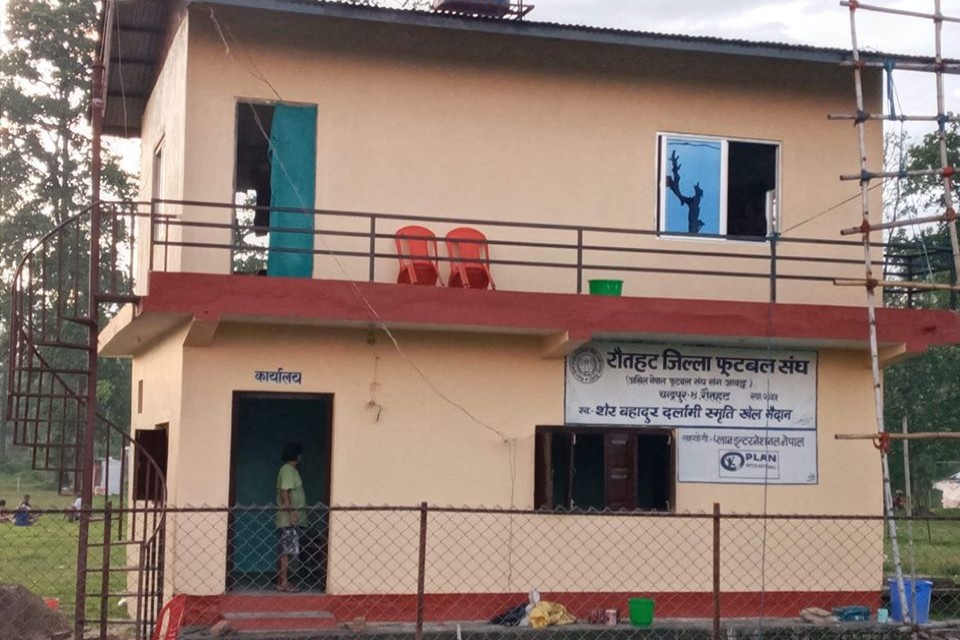 Rautahat district football association has constructed its office with FIFA grassroots infra development fund.

The ANFA released the budget on behalf of FIFA. The actual amount for the construction hasn't been provided yet.

Rautahat DFA has thanked ANFA and FIFA for the support.

Most of the DFAs don't have proper office.

The FA said their main intention was to support DFAs to have proper office in the first phase. The FA is also constructing technical centres, two in each provinces with the support from FIFA.