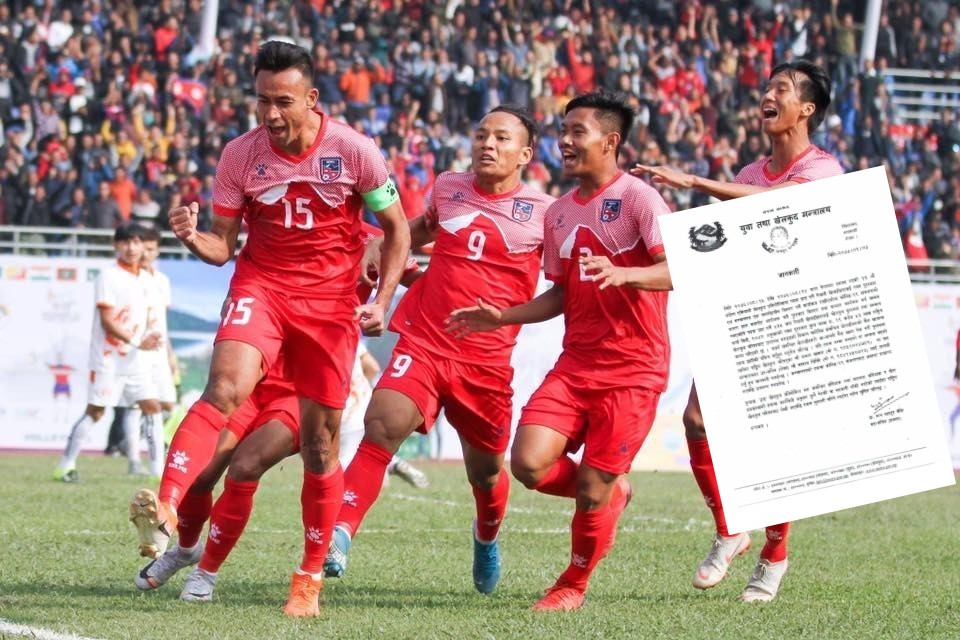 Nepal government has deposited cash rewards in player's bank account on Thursday.

The government deposited Nrs 6 lakh each to gold medal winning Nepal men's team (olympic) and Nrs 4 lakh each to silver medal winning Nepal women's team.

The government deposited total Nrs 19 crore 53 lakh to 435 players (in all desciplines) who won medals in recently held 13th SA Games, Kathmandu/Pokhara/Janakpur.

Coaches, assistant coaches and associations will receive reward later subject to advance clearance.

The players have thanked the government for the cash prizes.

Nepal women's team player Dipa Rai said she was thankful to Nepal government.

"I would like to thank Nepal government, sports ministry, NSC and ANFA for the reward", Rai said in a FB post.


Look Of Dasrath Rangasala In COVID Pandemic