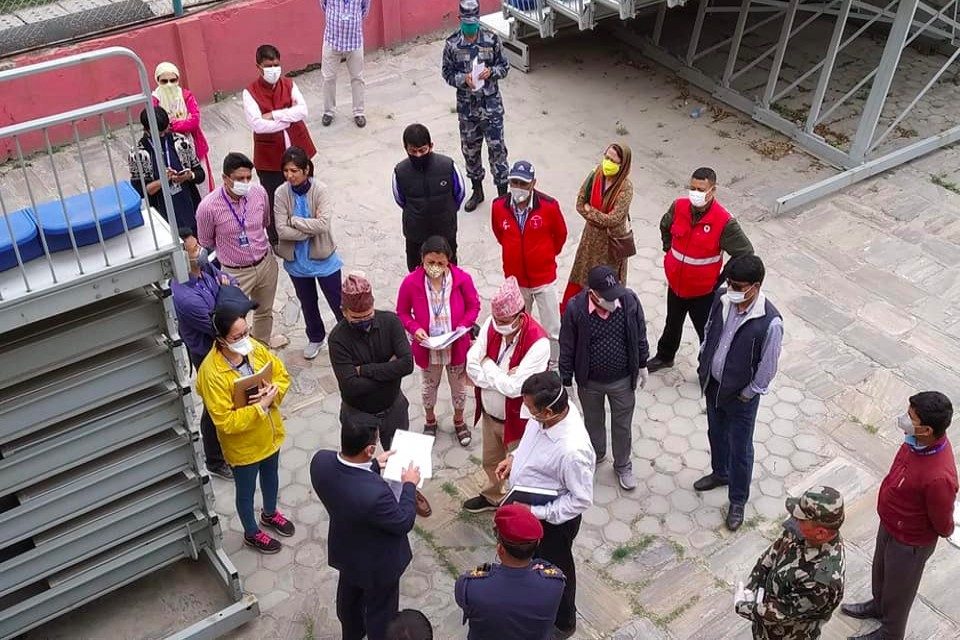 Lalitpur metro inspected the facilities at ANFA complex on Friday.

The metro officials visited the complex to check if they could use the rooms at the complex as quarantine purpose.

The ANFA informed that 14 rooms at the complex could be used as isolation ward and quarantine.

ANFA has already given the facilities to government in their fight against the pandemic.



Pitch Construction At Chyasal Stadium - VIDEO