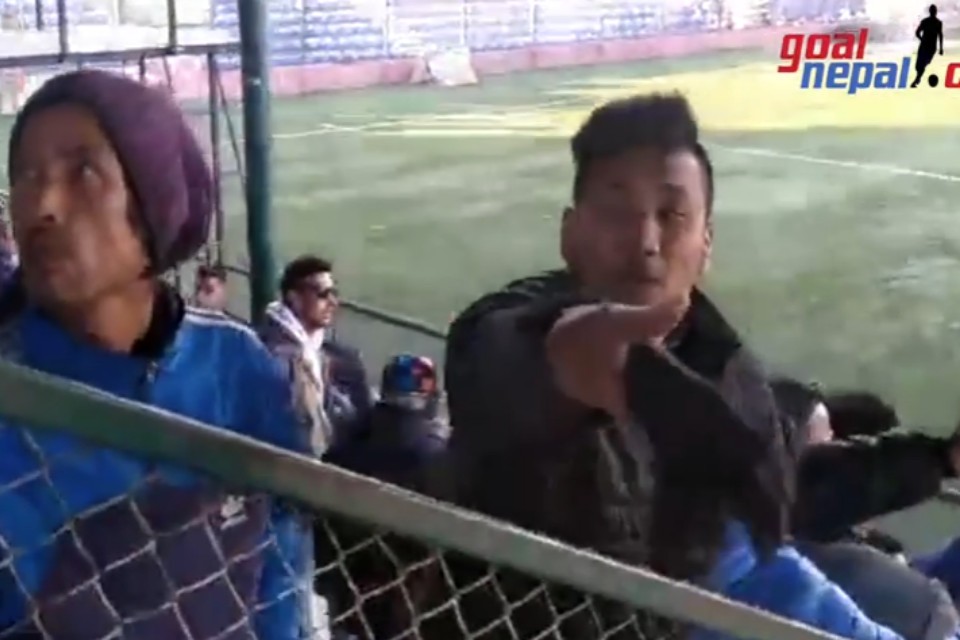 GoalNepal strongly condemns Bansbari club and its unruly fans for their verbal abuse and attempt to physical abuse to our colleague, Anish Sakhakarmi during B Division league match today at ANFA complex.


The unruly fans verbally abused and tried to attack photo journalist Shakhakarmi while doing his utmost duty. 

The fans turned ugly after their team conceded a goal and their goal was disallowed. Our colleague Sakhakarmi was capturing all details as demanded by the job.


But the violent Bansbari fans then abused Shakharmi and threatened him to stop the video recording. They even tried to attack him. 


GoalNepal is officially filing a complaint against Bansbari club and its fans at ANFA over the issue. We also ask ANFA to launch investigation into the matter.


Here we are posting the video in which you can clearly see the miscreants.
(Viewers discretion is advised).