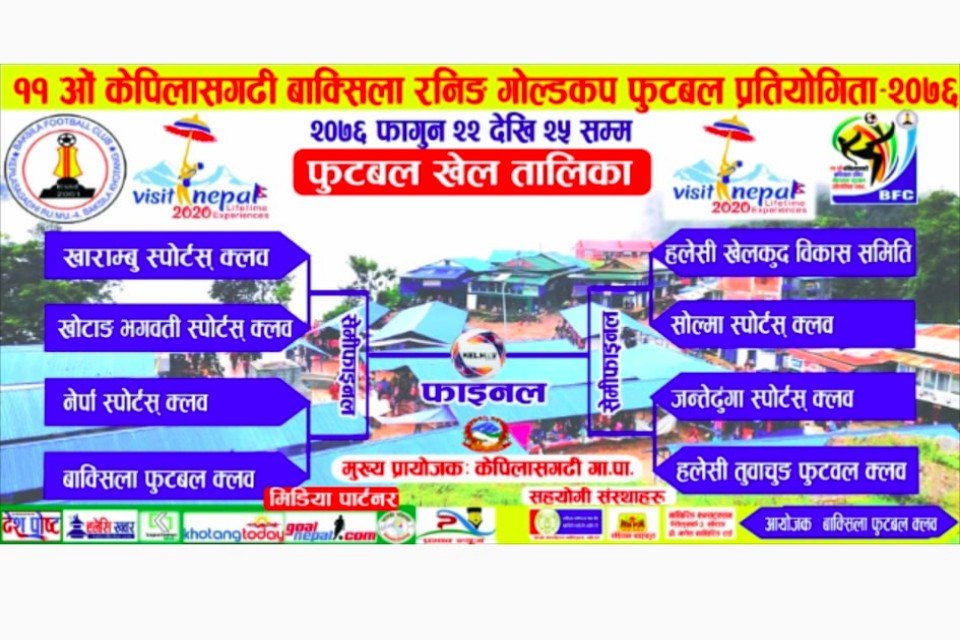 Bakshila FC is organizing 11th Kepilasgadhi Bakshila running cup from Falgun 22. 



Eight teams from Khotang district are taking part in the event, which is sponsored by Kepilasgadhi rural municipality. 



Kharambu sports club will meet Khotang Bhagwati in the opening match. 



The final match will be played on Falgun 25.

The champions will get NRs 2,11,000 while runners up team will get Nrs 99,911.

Kharambu sports club is the defending champions.

GoalNepal is one of the official web partners of the event.