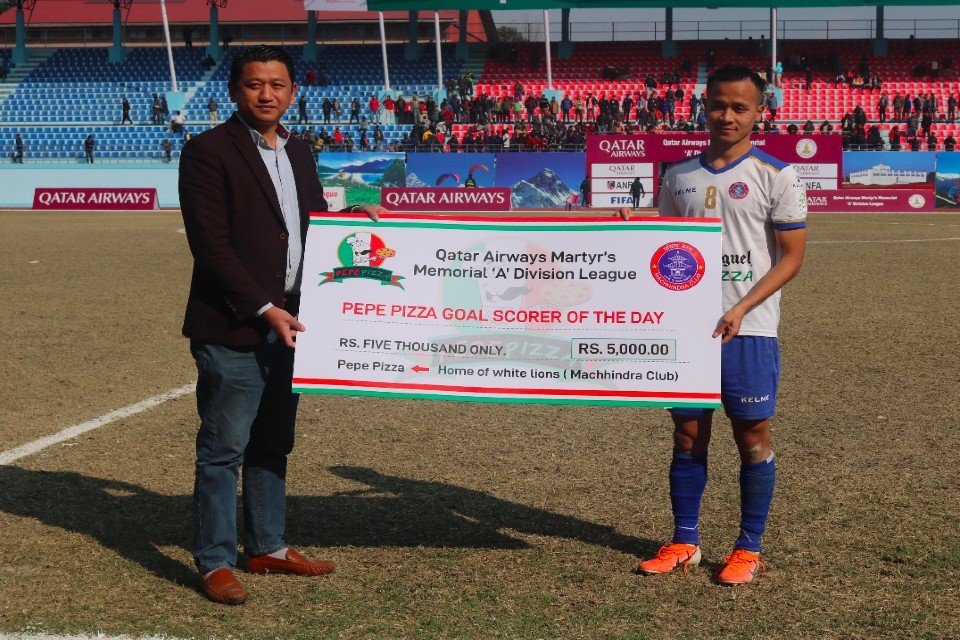 PEPE PIZZA has announced that they will motivate players from Machhindra club with Nrs 5,000 per goal.



PEPE PIZZA is one of the sponsors of the club. 

On Saturday, they honored Bishal Rai with Nrs 5000 for his goal against Himalayan Sherpa Club.



The award is called PEPE PIZZA goal scorer of the match.



Machhindra club is high spending team this year. They aim to win the league title for the first time in history.
Qatar Airways Sponsors Nepal A Division League: Machhindra Vs BBC