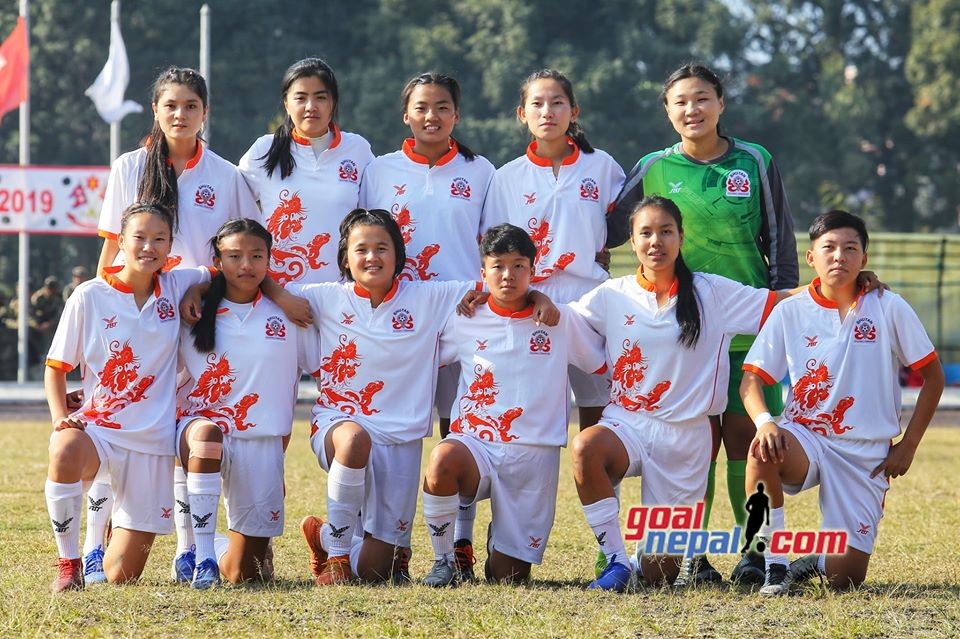 Bhutan women's team defeated Province 5, Nepal 3-0 in CoAS 7th international women's championship at Nepal Army physical centre grounds, Lagankhel on Tuesday.

Tshiring Yangden scored all goals for the Bhutanese side.

Yangden scored the opener in 19th minute. She added second in 23rd and completed her hat trick in 51st minute.

Yangden became the shero of the match.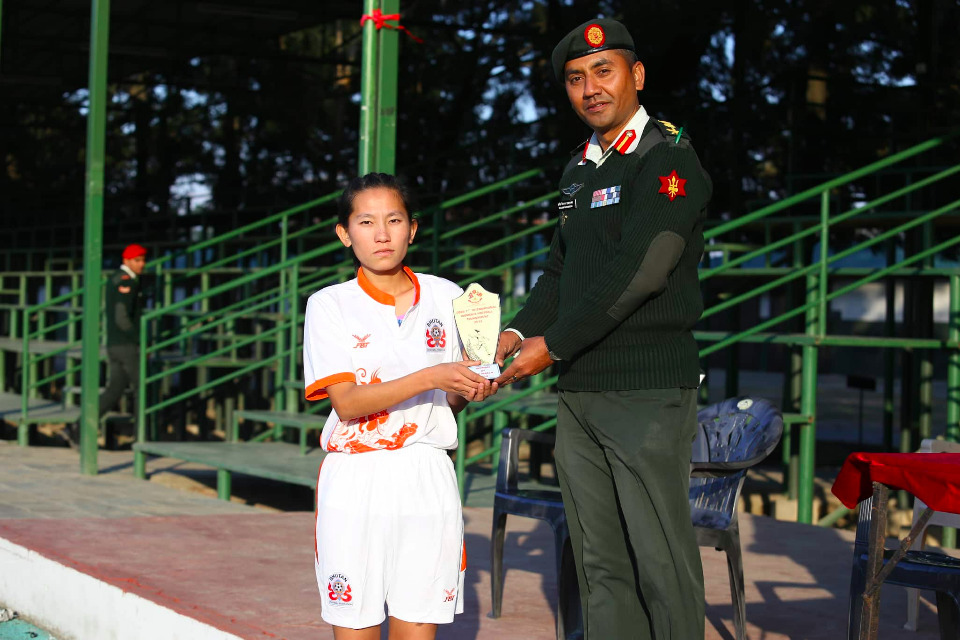 There are eight teams from Nepal, India and Bhutan taking part in the event.
Friendly Match: Nepal U15 Girls Team Vs Bhutan U15 Girls