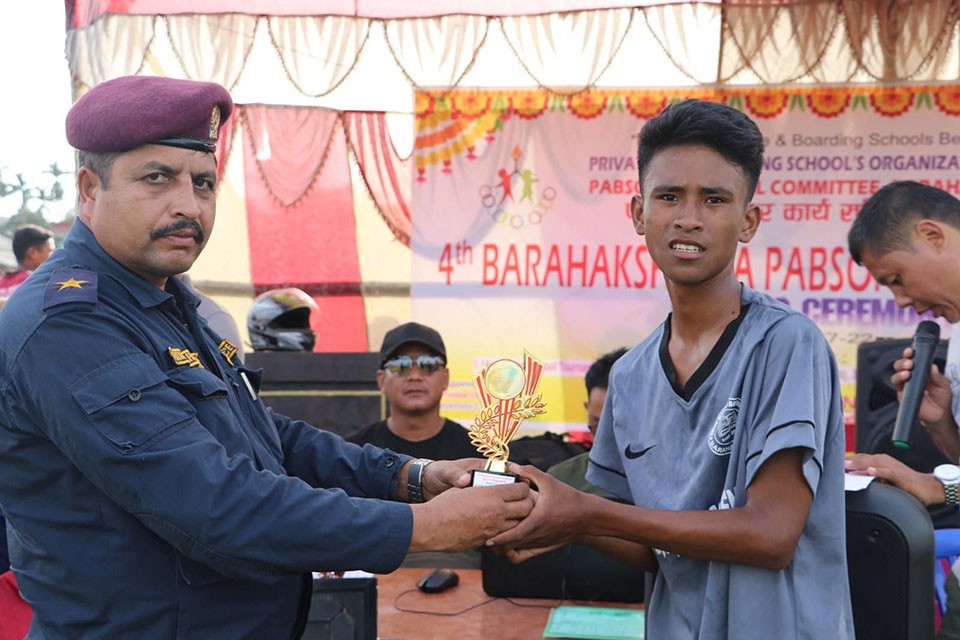 Sky english school has entered quarterfinals of 4th PABSON running shield in Sunsari.

Sky english school defeated Moon Beam Academy 6-5 on penalties. Both teams played 0-0 draw in regulation time before inviting a spot kick battle.

Suman Karki from Sky English became the player of the match.

In basic level, Iris Barah academy defeated Children heart academy 2-1.

Anish Shrestha became the man of the match. Schools from Barahkshetra municipality are taking part in the event, which is organized by PABSON.
It Is Taking Too Long Time To Construct Itahari Stadium