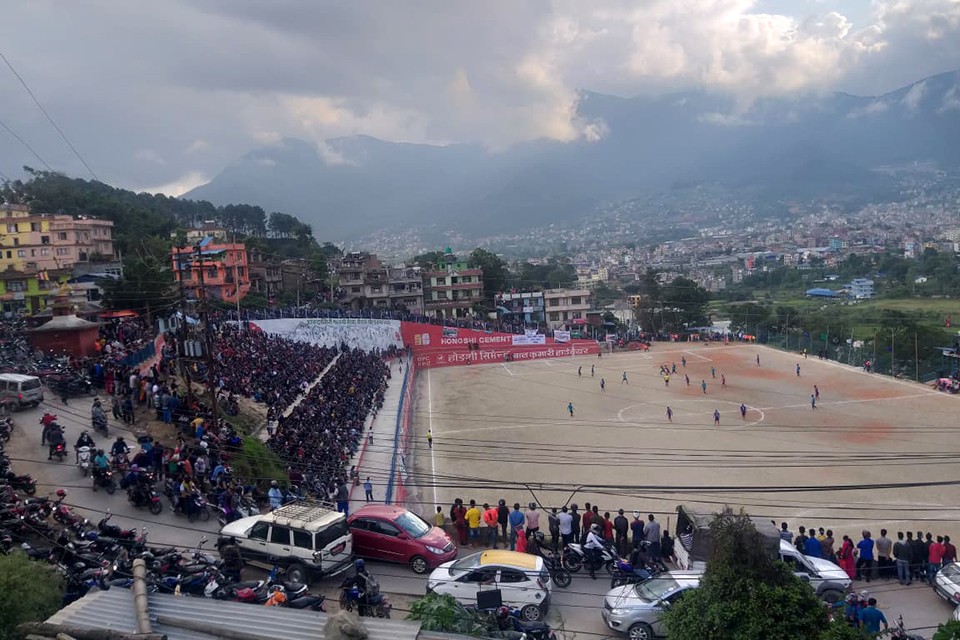 3rd Chandragiri Mayor gold cup is kicking off from Kartik 30 at Naikap, Kathmandu. 



12 teams are taking part in the event, which is organized by Dip Sikha yuca club. 

Former Nepal international, Ramesh Budhathoki is the tournament coordinator. 



Budhathoki has welcomed everyone to enjoy the matches at Naikap stadium. 



Hosts Deep Sikha will play against Brigade Boys Club in the opening match.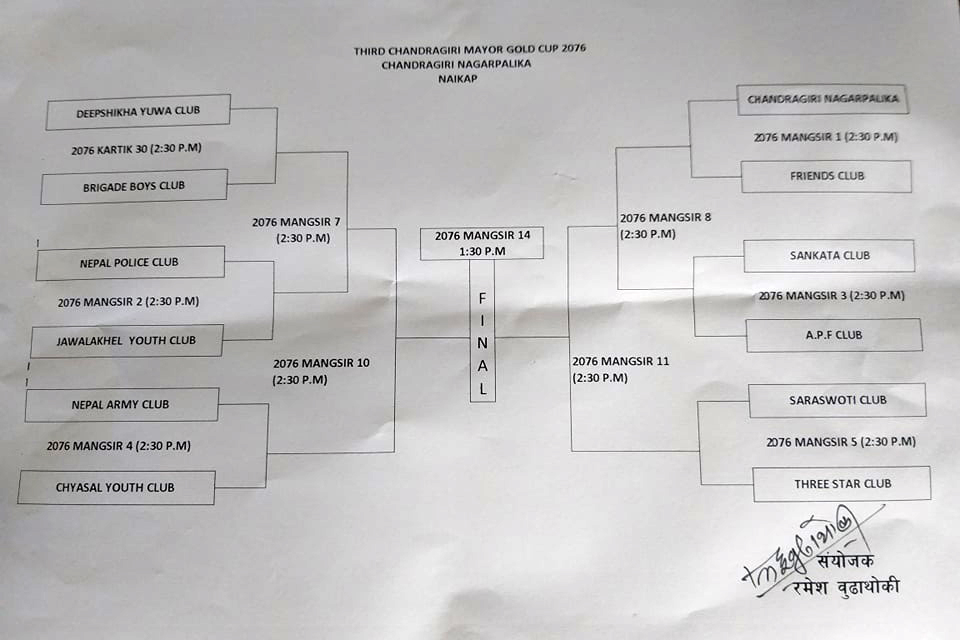 VERY NEW UPDATE FROM DASHARATH STADIUM