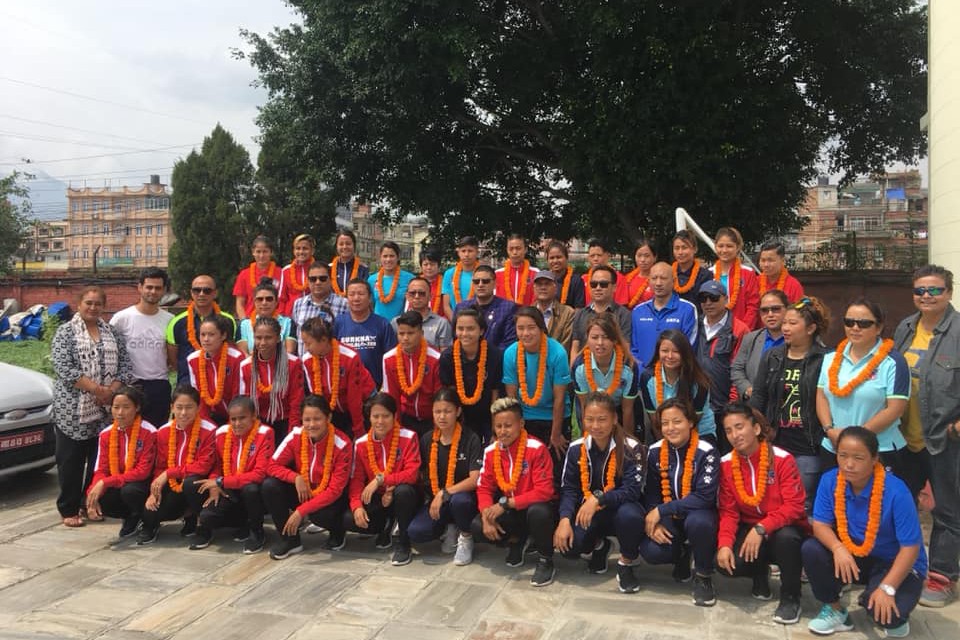 Nepal women's team will set up a camp in Pokhara for upcoming 13th SA Games.

National sports council and ANFA bade the team farewell to Pokhara on Tuesday.

Nepal is hosting the event in December later this year.

Pokhara will host women's football in the new stadium, which is being constructed.
Nepal Women's Team Coach Hari Khadka After 1-0 Win Over Sri Lanka