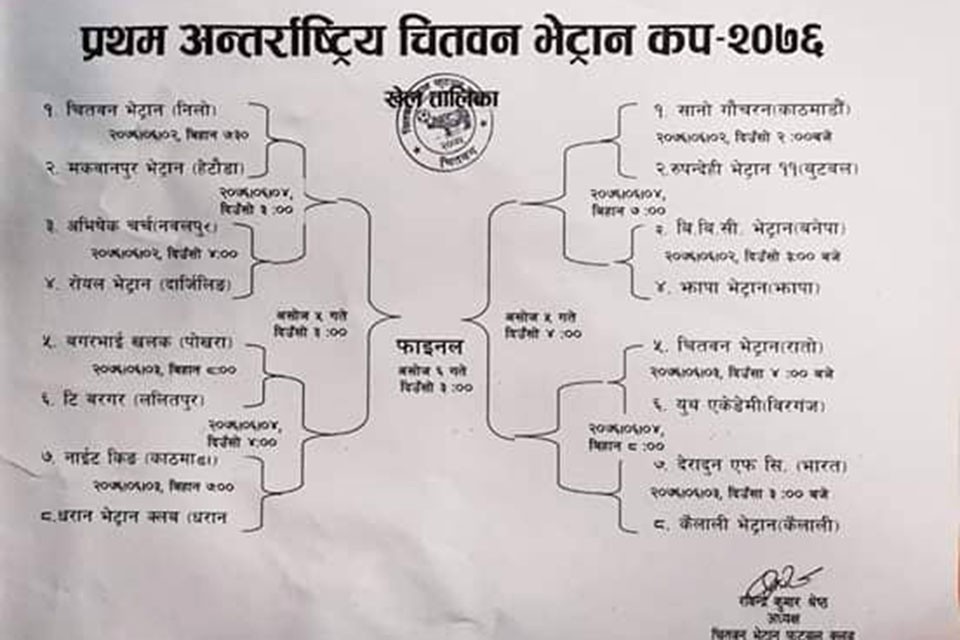 The organizers have shifted the date of Chitwan veterans cup.



The tournament was supposed to be played in Bharatpur, Chitwan from Ashoj 2 but the organizers had to shift the date due to technical reason.
Teams from various districts and a team from India will take part in the event.


The event will be played at Bharatpur guest house grounds.


Final match will be played on Ashoj 8. 


GoalNepal is the official web partner and will stream the matches LIVE from Bharatpur metro.