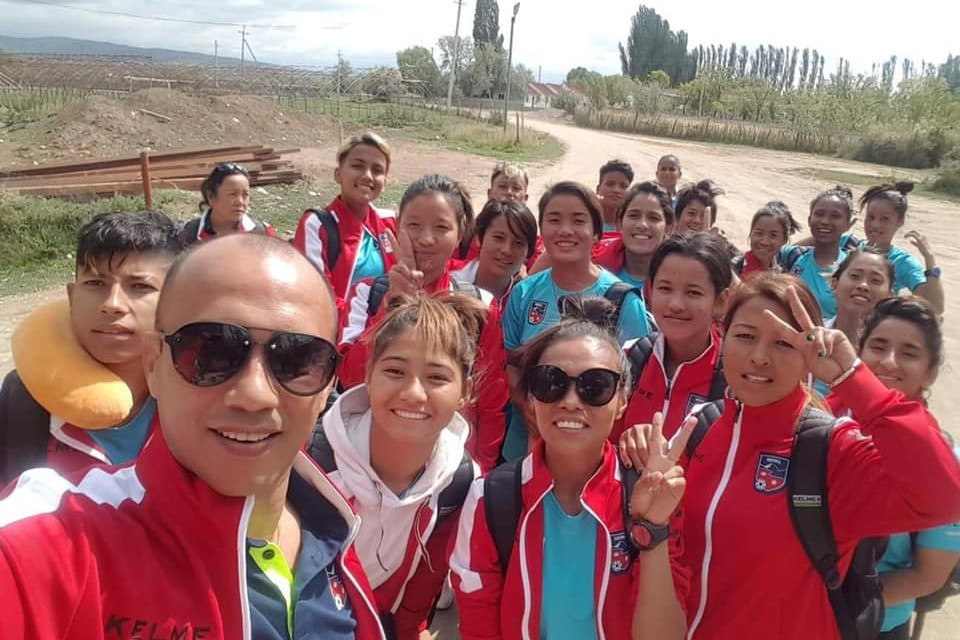 Nepal women's team coach Hari Khadka proudly said that losing 3-2 to strong Uzbekistan was like title win for them.

Nepal lost 3-2 to higher ranked Uzbekistan in the final of Nadezhda Cup 2019 in Kyrgyz Republic.

Uzbekistan are 44th ranked while Nepal are in 106th position in FIFA world ranking.

Speaking with press after landing at Tribhuwan international airport, Khadka said, "We played well in the competition. However we need to improve defense line. Lack of communication between defenders and the goalkeeper need to be sorted out. But it's like win for us to lose 3-2 to 44th ranked Uzbekistan".

He also added that they would work hard to win first international title.

"We will try our best to give good result in South Asian Games 2019", added former Nepal skipper Khadka.

Nepal is hosting the event in December later this year.
Nepal Women's Team Coach Hari Khadka After 1-0 Win Over Sri Lanka