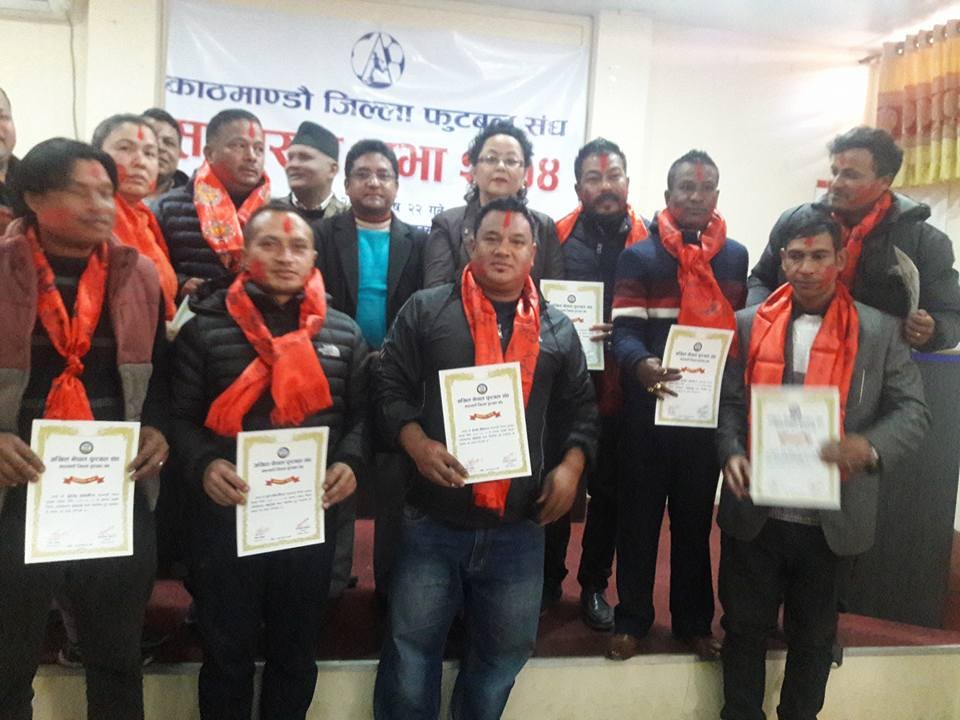 Three ANFA district elections were held on Saturday.
ANFA treasurer Birat Jung Shahi has been re-elected the president in Kathmandu.
Sushil Shrestha was re-elected the president in Dang and Deepak Khatiwoda in Dhadhing through general assembly.
45 ANFA affiliated districts are holding election as per circular from central ANFA.
Central ANFA election is scheduled on March 28, 2018.
Look Of Dasrath Rangasala In COVID Pandemic