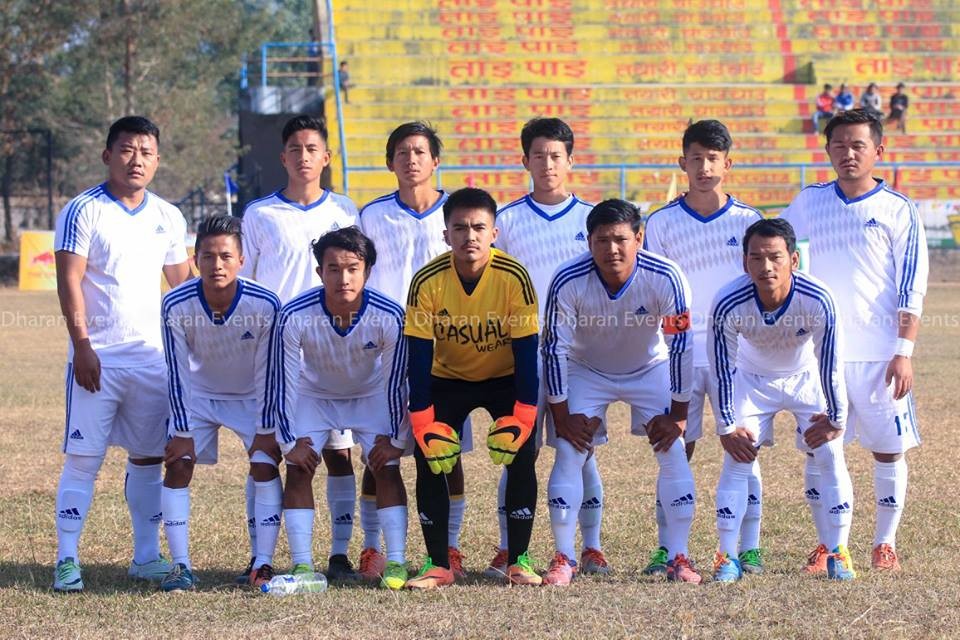 Ward number 19 has moved to the next round of 18th Godhuli Redbull Running Cup.
Dharan 19 defeated Dharan 18 2-1 at Dharan on Friday.
Mahesh Rai of Dharan 18 scored aa own goal. Jiten Rai of Dharan 18 equalized the score. Ashok Rai scored the decisive goal for Dharan 19.
Ashok Rai of Dharan 19 was adjudged the man of the match.
Godhuli club is organizing the championship, which is sponsored by RedBull energy drinks.

Pic: Dharan Events