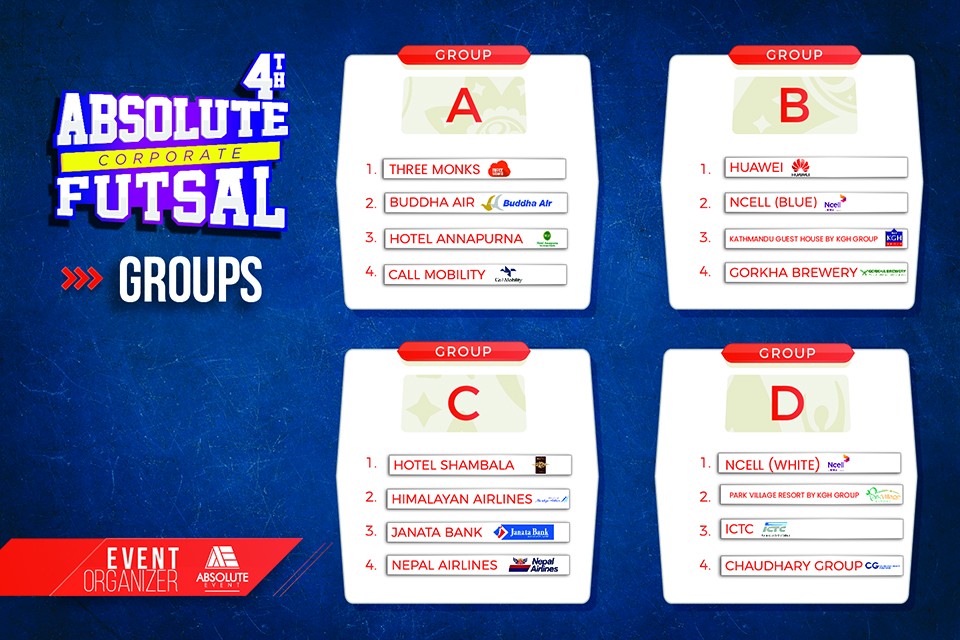 Groups have been finalized in 4th Absolute corporate Futsal tournament. The draw was held on Sunday.

There are 16 teams taking part in the event, which will be played on August 23rd, 24th and 31st, August 2019.

Group A: Three Monks, Buddha Air, Hotel Annapurna, Call Mobility



Group B: Huawei, Ncell (Blue), KGH Group, Gurkha Brewery



Group C: Hotel Shambala, Himalayan Airlines, Janata Bank, Nepal Airlines 



Group D: Ncell (White), Park Village Resort, ICTC, Chaudhary Group

Absolute event is organizing the championship.