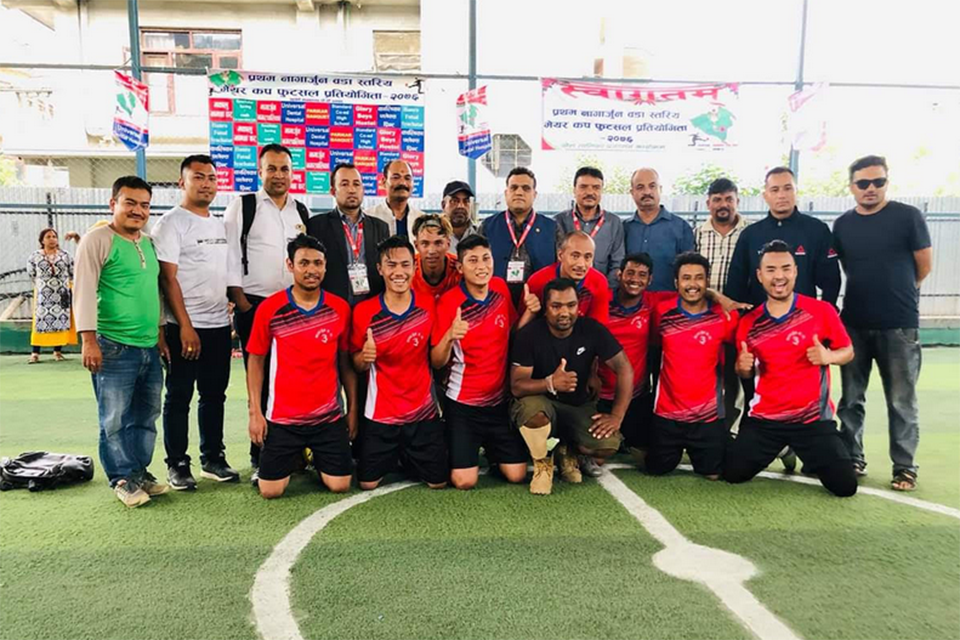 Ward number 3 has lifted the title of Nagarjun mayor Futsal championship.

Ward number 3 defeated ward number 1 2-1 in the final match played on Tuesday.

Tarkeshowr youth club organized the championship.

According to club president Santosh Khadka, Mayor Mohan Bahadur Basnet will hand over prizes to the winners amid a dinner program on Friday.