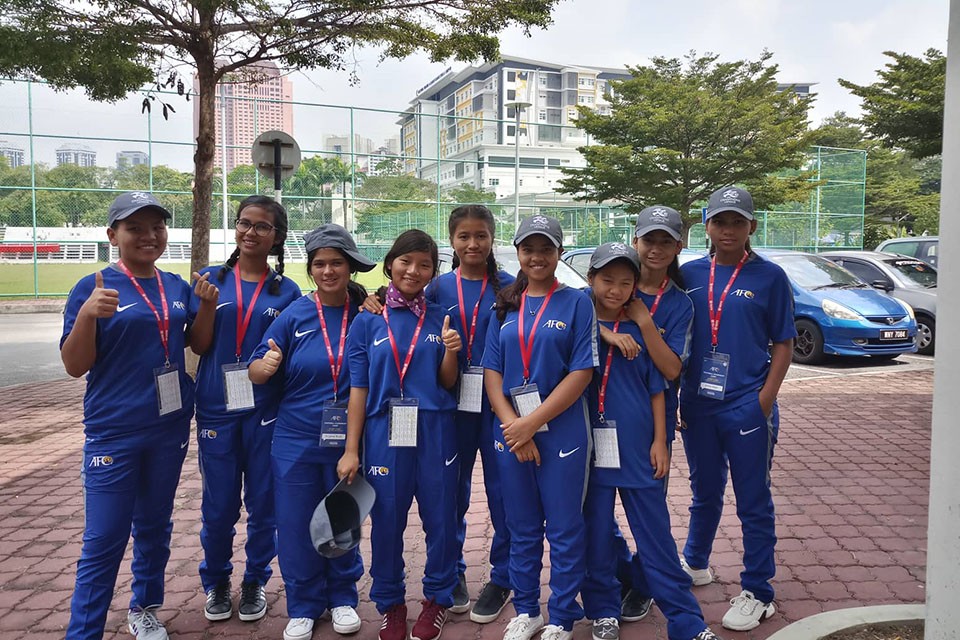 Team of street connected children, Nepal has won first friendlly match played in KL, Malaysia on Tuesday.

They defeated CIMB YFZ 3-1. Jivit Tharu scored two goals and Raju Badi scored another for Nepalese side.

In girls category, Nepalese girls team defeated a local Malayaisan side 4-1. Skipper Sapana scored a brace while Alina Badi and Sita scored apiece.

There are two teams training in the ground of Football Association Malaysia under the leadership of NGO Shelter Nepal and with the support from Asian Football Confederation.

The boys team of Nepal is being coached FAM Coach Cameron NG and the girls team are being coached by Cassandra Devi Jeremiah and Leila Chua.

"According to the coaches the players have huge potential. These win proves that if underprivileged, street connected children at risk get opportunities they can achieve a lot and can make the country proud. It is the first time these kids have got such opportunity to play international games", said Shelter president Khusbu Oli.

"Being an orphan, a street child or a victim of labor,trafficking, abuse is not their identity. It is just an unfortunate circumstance. So its high time our government should provide more facilities to these children. ANFA has always supported us, she added.