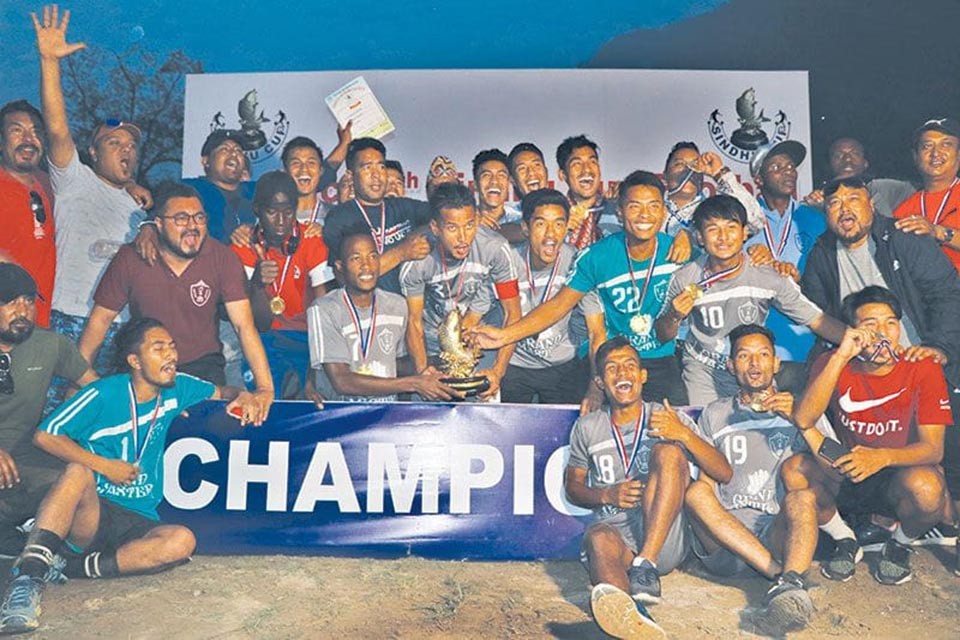 Jawalakhel youth club has covered a medical expenses of Nrs 1.5 lakh for knee surgery of its player, Gaurav Shrestha.

Shrestha was part of the team when they won Sindhu gold cup in May. He had sustained knee injury in that event.

He finally had his knee operated at BnB hospital on Thursday.

The club said they covered medical expenses of Nrs 1.5 lakh for the player.

"We wish him speedy recovery", club said.

ANFA and national sports council have now made it clear that tournament organizers must have insurance cover for the players and officials if they want to host the event.




Editor's Note: Medical expense born by JYC is 1.5 lakh not 3 lakh. Error in the news is regretted.
Qatar Airways Martyr's Memorial A Division League: NRT Vs JYC