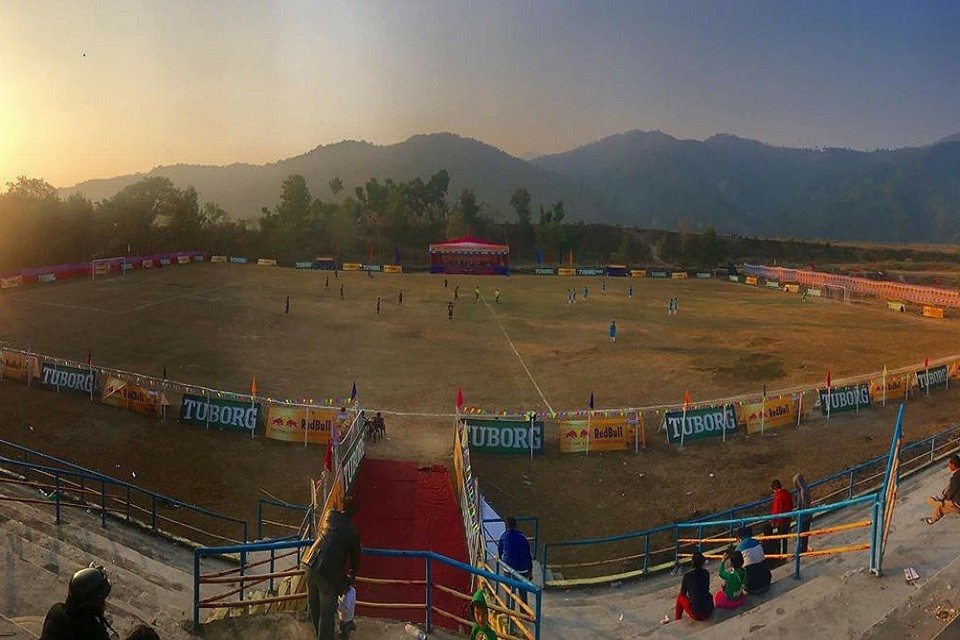 Ward number 1 and 3 have won their respective matches in 18th Godhuli RedBull running cup.
Ward number 1 defeated ward number 15 in sudden death to enter second round.
Goalie Dhan Bahadur Shrestha was declared the man of the match.
In the second match, ward number 3 defeated ward number 20 3-1. Subodh Shahi was declared the player of the match.
Godhuli club is organizing the championship, which is sponsored by RedBull energy drinks.

(pic: Tyson Limbu)