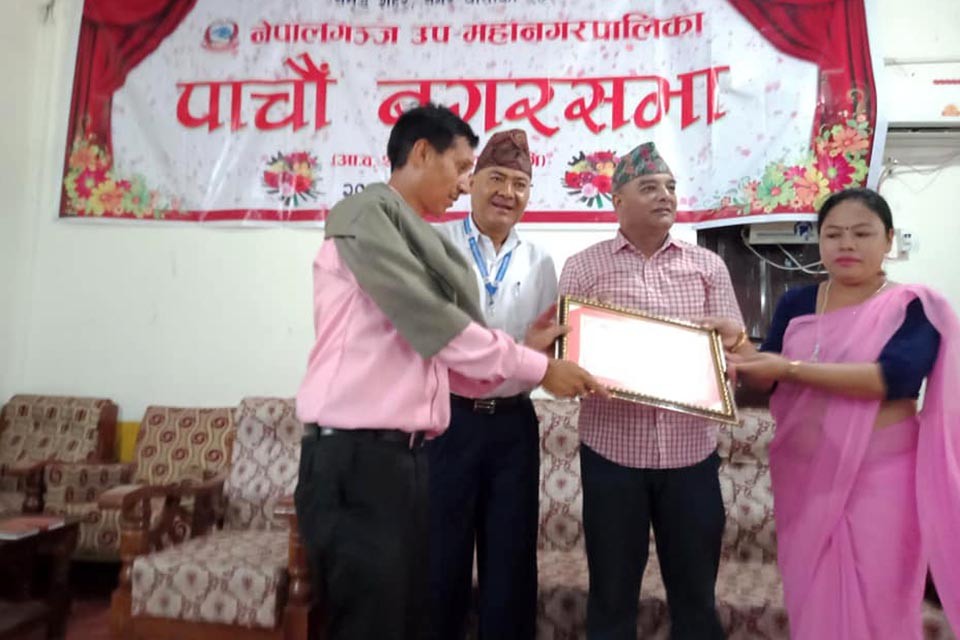 Banke DFA president Bhojraj Shahi has been honored by Nepalgunj sub metro in Nepalgunj.

President Shahi was honored for his contribution towards the development of football in the region on Thursday.

Mayor Dhawal Shumser Rana and Dy mayor Uma Thapa Magar presented special memento to Shahi.

Shahi - who is committed for youth football development - runs Gurukul soccer school in Nepalgunj.