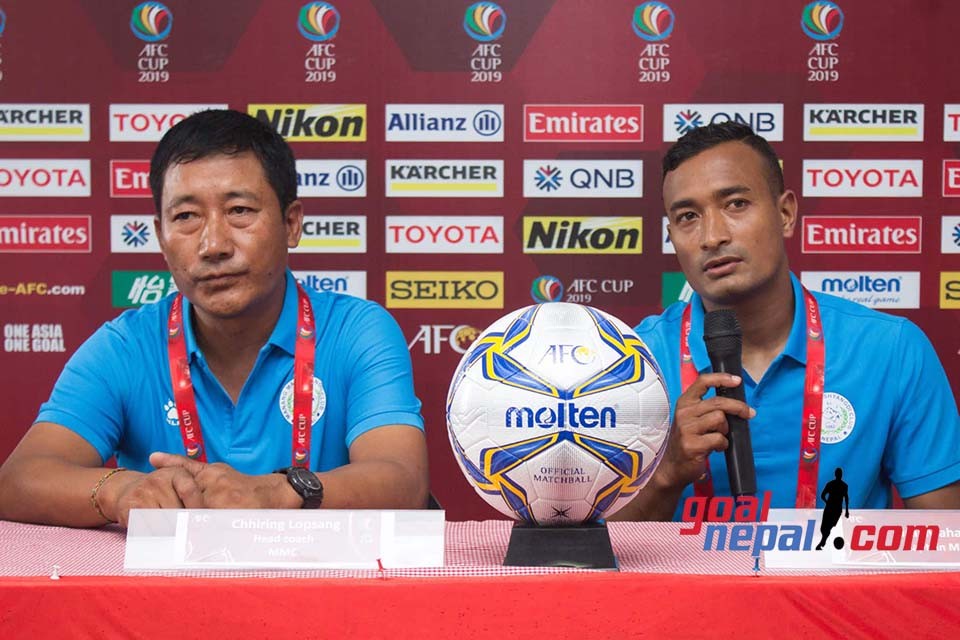 MMC is hosting Chennayin FC in its last match of AFC Cup group E at ANFA complex on Wednesday.

Coach Chirirng Lopsang said they wanted to end the campaign on a good note.

Speaking in pre-match held at ANFA complex, coach Lopsang said, "We couldn't muster good result in the campaign. We are playing our last match and we want to end the campaign on a good note.

"You have to accept that other teams in the group are far better than us. They have provided good facilities to the players, their management is good. They are far avove than us. I am happy with our performance in the campaign", said Lopsang.

"Tomorrow we will have our people behind us and we want to achieve good result", he added.

The match will be played at ANFA complex at 4:15 PM NST.

Skipper Biraj Maharjan said, "Last match against Chennayin FC is important for us. They are better side but we want to grind out good result".


Qatar Airways Martyr's Memorial A Division League: MMC Vs Nepal APF