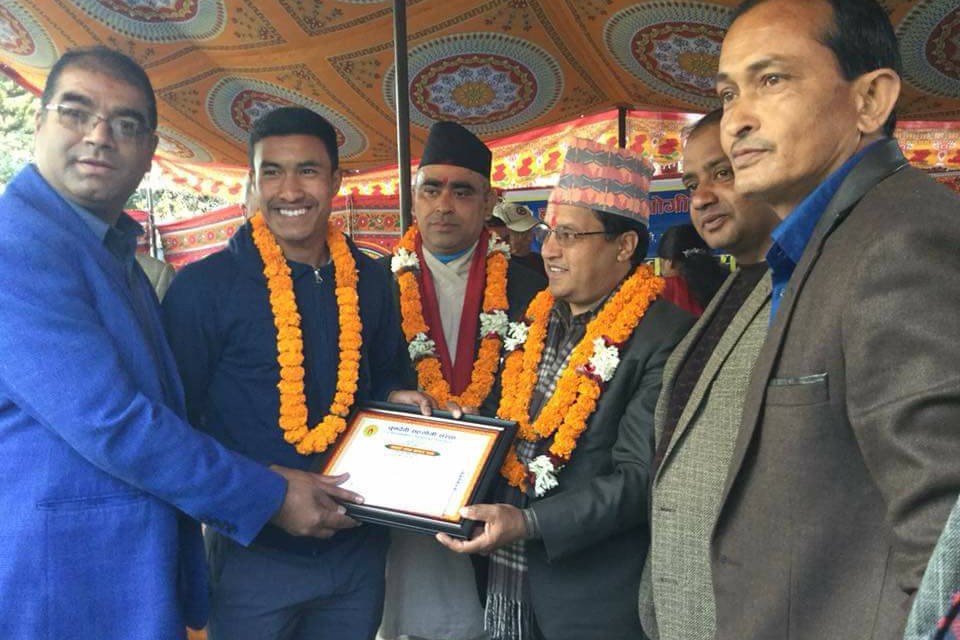 Chundevi helping soceity has honored Nepal U19 player Arik Bista with Kumar Ganga sports prizes 2074.
Bista, who resides at Bansbari, was honored for his achievement with Nepal U18 in SAFF U18 championship and his participation in AFC U19 qualifiers.

He received Rs 3001.

Other personalities were also honored in the same program.
President of Chundevi helping society Mukunda Prashad Acharya, founder of the prizes Prem Thapa, ANFA member Madhusudan Upadhaya were present in the program.