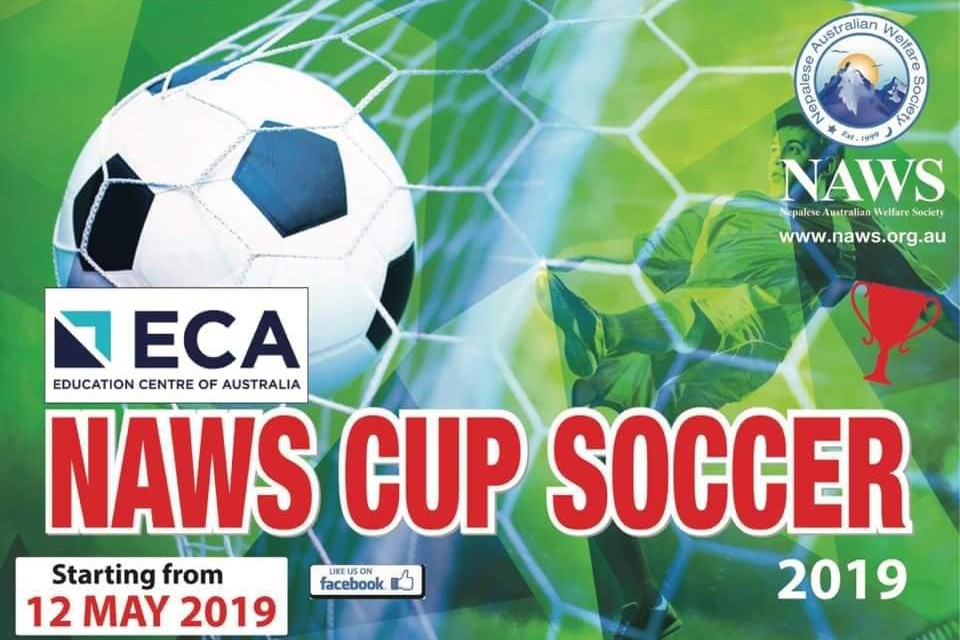 Nepalese Australian Welfare Society - NAWS - is all set to start its NAWS CUP SOCCER tournament from tomorrow 12th of may 2019.


Total 18 teams from all over Sydney are participating in the event.

Teams are divided into four groups where top two teams will go to quaterfinals after home and away battle.


NAWS is one of the biggest tournaments played in Sydney.


The Rising Gurkhas FC Nepalese Community is the defending champions.

Teams are:

Beni FC, Machhapuchhre FC, FEWA FC, Tamang Recreational Club, FC Danphe, St George Friends FC, TBC - The Brigade Club, Granville Rhinos Football Club, West United FC, Tha.Se.Sa FC, Himalayan Youth Club - HYC, Club Nepal Sydney Nepalese Football Club, Brothers United FC, Gurkha Spurs F.C, Smart Study, Gurkhas United Football Club, Laligurans Football Club Sydney.

Fusion Sports Oz & GoalNepal will stream the matches LIVE on its social media platforms.