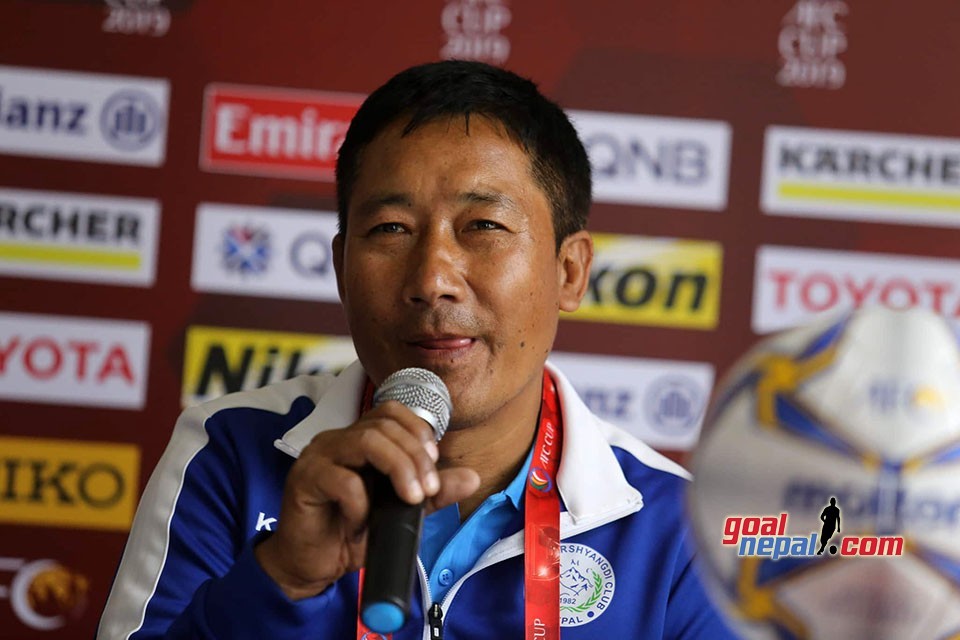 MMC suffered 1-0 loss at the hands of Dhaka Abahani in AFC Cup 2019 match played at ANFA complex, Satdobato, Lalitpur on Wednesday.

Coach Chirring Lopsang said that they failed to make use of goal scoring chances.

"We had chances. We couldn't utilize them. They played well. They were physically well built. In fact, they didn't attack more but they scored in rare attack. My boys fulfilled their duty", said Lopsang.

"We still have chances in the campaign. We will improve our game in coming matches. Most importantly we need to work on finishing line", he added.

Skipper Biraj Maharjan said they played well against Abahani.

"Boys played well. We couldn't utilize (three) goal scoring chances. They utilized one and won the match", added Maharjan.

"We will analyze our mistakes and will improve in next matches", he further added.

MMC will play against Chennayin FC in away match on April 17 in Ahmadabad, India.
Qatar Airways Martyr's Memorial A Division League: MMC Vs Nepal APF