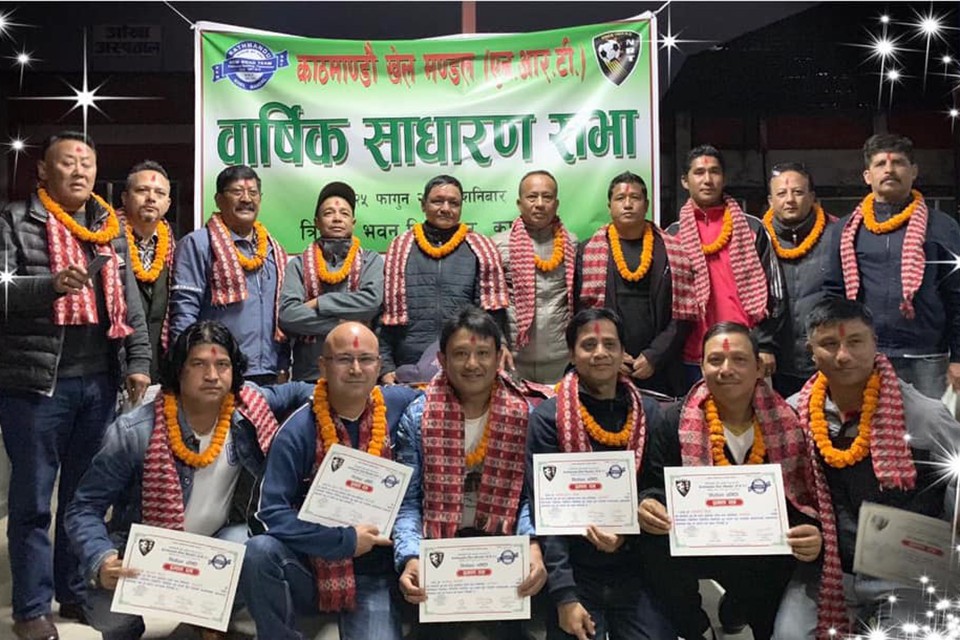 Sundar Joshi has been elected the president of NRT.



New committee was elected in general assembly held in Kathmandu on Saturday.



Here is the list of officials:



1st VP: Yogamber Suwal


2nd VP: Navin Suwal


3rd VP: Gautam Malakar


General secretary: Narendra Man Shrestha


Treasurer: Anuj Pradhan 


Secretary: Diken Suwal



Members are:
Sunil Joshi, Satish Shrestha, Raju Kc, Prajwol Mainali, Surendra Shrestha, Rajendra Shakya, Sarbagya Tuladhar, Kiran SJB Rana, Hari Om Shrestha, Sundar Thapa. 

Qatar Airways Martyr's Memorial A Division League: NRT Vs JYC