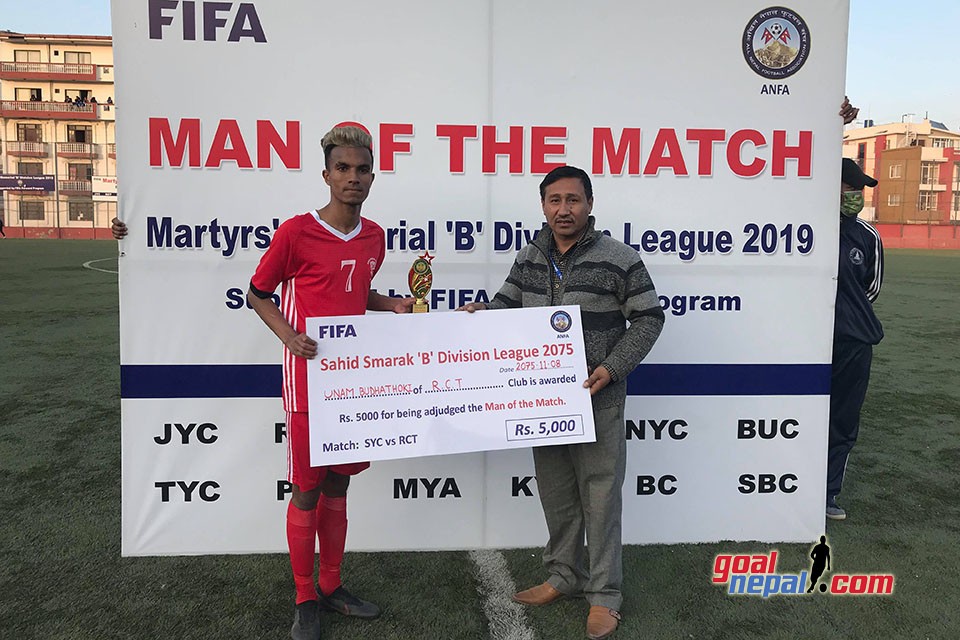 Satdobato Youth Club played goalless draw with Ranipokhari Corner Team(RCT) in Martyr's Memorial B Division League 2075 at ANFA Complex, Satdobato on Wednesday.

Satdobato stands on the second position of league standing with eight points while RCT lies on the eight position with five points.

Unam Budathoki of RCT was announced the man of the match. He received Rs.5000.

12 teams are participarting in the league, which has a winning purse of Nrs 8 lakh.