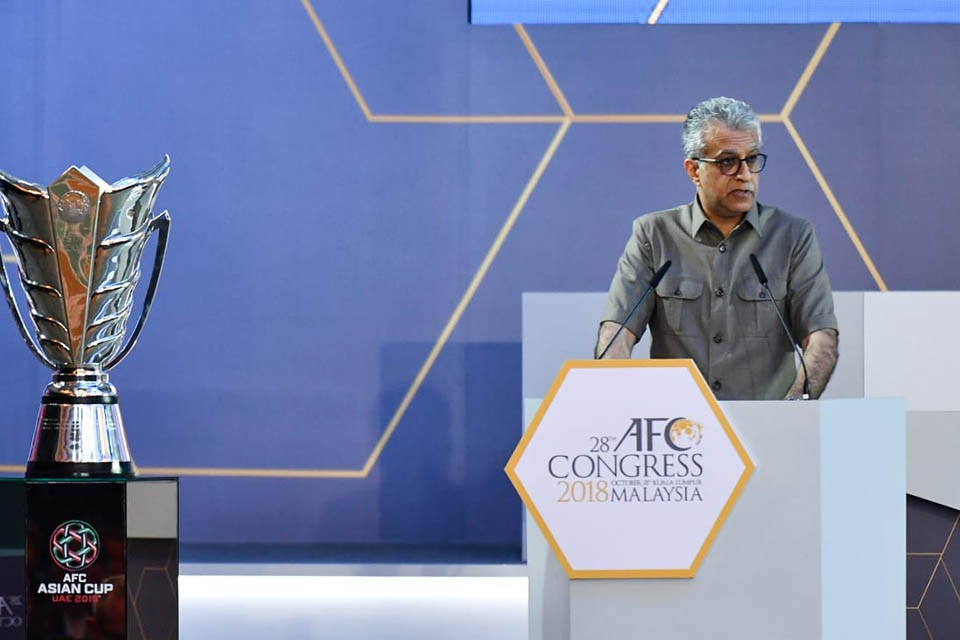 Shaikh Salman bin Ebrahim Al Khalifa, the AFC President, has called for 'fair play' in next year's AFC and FIFA Elections without 'third party interference.'

Speaking at the closing of the 28th AFC Congress, Shaikh Salman told the AFC delegates that the next time they all meet would be for the elections, which will be held on April 6, 2019 in Kuala Lumpur, Malaysia.
The AFC President said: "As you know our elections are always based on the spirit of fair play. Like in football, the rules and regulations must be respected.
"In Asia and particularly here at the AFC, we have built a positive reputation and image in the last five years. We do not need nor do we want any third party interference or influence in our elections. We need to be strong on this matter."

He added: "All Member Associations must be free to exercise their rights for the good of the game. And this, we must remember, is the Asian football family. Our family must stick together."
On the progress of the AFC since 2013, Shaikh Salman said: "The AFC has invested in football and its Member Associations and this has brought great unity. We must stand together to defend this principle, which has been key to our success over the last few years. The AFC cannot allow anyone to destroy what we have built together."

He also confirmed to Congress that he will run for re-election as AFC President. He said: "I have informed the AFC Executive Committee at their recent meeting in Tashkent, Uzbekistan that I am seeking your support for re-election. I have been honoured to be your President and now I am looking to continue our work together.
"I am also most grateful for the letters of support and encouragement that I have received from 40 of our Member Associations."