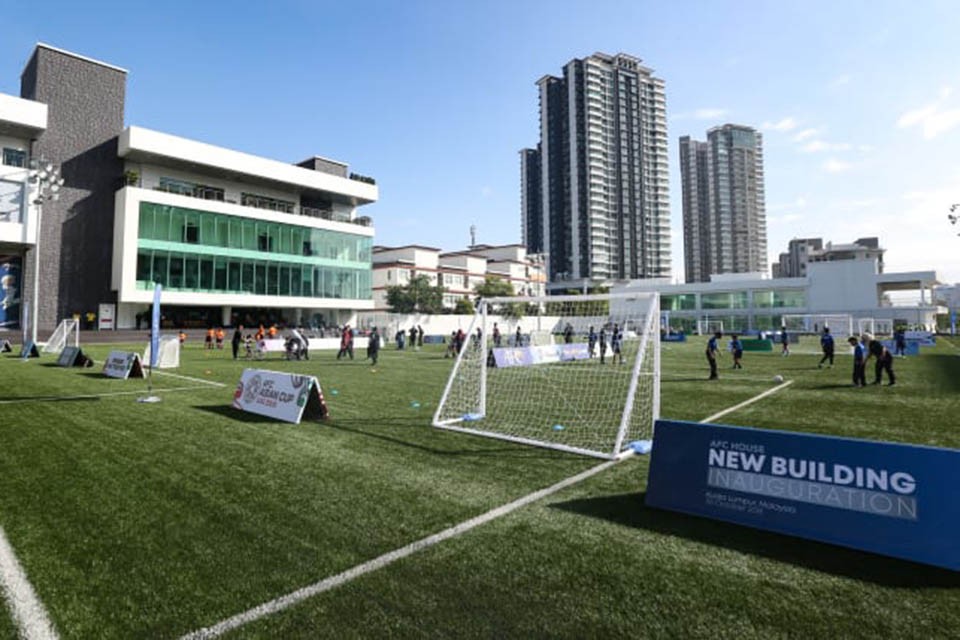 Asian football marked another ground-breaking milestone of remarkable progress today as the AFC President Shaikh Salman bin Ebrahim Al Khalifa and FIFA President Gianni Infantino officially inaugurated the AFC New Building at the AFC House in Kuala Lumpur, Malaysia.
In a grand ceremony, the inauguration was also attended by members of the AFC Executive Committee as well as Presidents and General Secretaries from across the AFC's 47 Member Associations.
The expansion, which sees the AFC House increase its footprint by another 200,000 square feet, has been financed through the FIFA Forward fund and will further strengthen the AFC's ambitions, through its Vision and Mission, to support its Member Associations with greater efficiency.
AFC President Shaikh Salman said: "The AFC Vision and Mission set the target to maximise the potential of our Member Associations and the investment in this new building underlines our commitment to deliver on that objective.
"On behalf of the Asian football family, I must convey our appreciation to FIFA for their generosity as well as the Malaysian Government for its dedication to the development of Asian football over the decades.
"By nurturing youth development, the grassroots movement and women's football as well as developing quality coaches and highly skilled officials, I am confident that the new and improved AFC House will continue to enable our Member Associations to reach new levels of excellence."
Since opening its doors in November 2017, the new building has transformed the delivery of the AFC's many programmes for its Member Associations thanks to its modern and dynamic hub for football development.
FIFA President Gianni Infantino said: "It is my pleasure to be here for the inauguration of the new building at the AFC House. I first visited the original building of the AFC just after it had opened and was impressed then.

"The new building is modern and the AFC is a modern and progressive organisation which is firmly focused on the future. It is a matter of pride to be here, to be a part of this inauguration and see that Asian and global football are moving forward hand-in-hand."
The AFC Referee Academy – the world's first at the Confederation level – was the start of several ground-breaking initiatives and the highly-acclaimed Football Administration Certificate programme also leveraged on the new state-of-the-art facilities of the new building.

The new building includes a new artificial football pitch, a gym, rehabilitation pool, changing facilities, five meeting rooms as well as a 182-seater auditorium, which has become the setting for various conferences, seminars and workshops, and AFC Competitions draws that are broadcasted live across the world.
There is also a new Executive Committee meeting room and lounge as well as an underground parking area for staff and visitors to the AFC House are also being hosted at its new cafeteria.

AFC