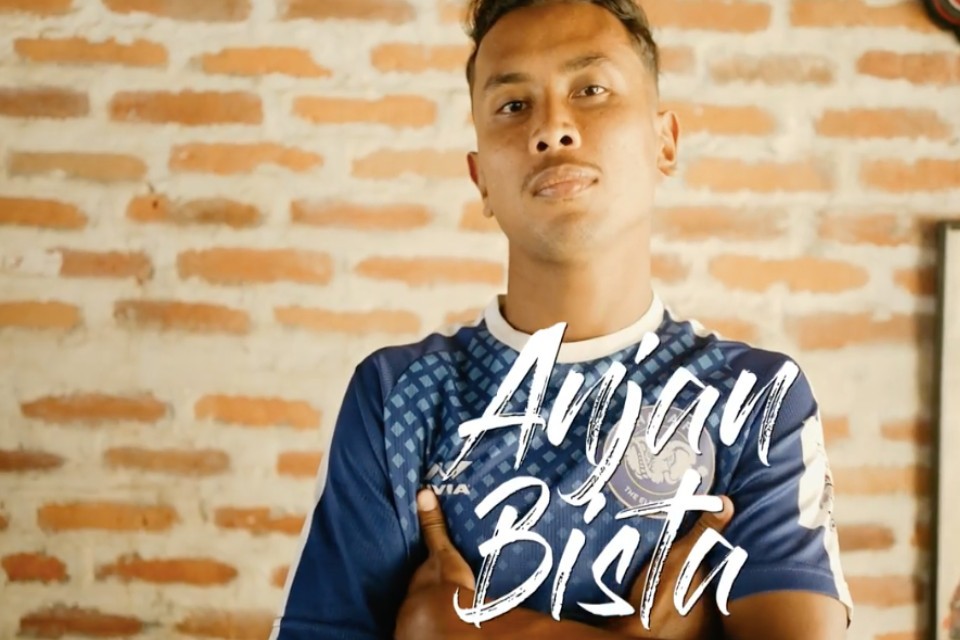 Jhapa FC, Nepal's first private football club, has announced their marquee player for upcoming Nepal Super League.

The club announced Nepal's striker Anjan Bista as their marquee on Thursday afternoon.

25-yr old striker, Bista said he was delighted to join Jhapa FC.

"I found Jhapa FC different and their vision for Nepalese football looks outstanding. That's why I have decided to don Jhapa FC jersey this season in Nepal Super League", said Bista.

Jhapa FC general secretary & spokesperson, Sujan Gautam welcomed Bista to the team.

"We would like to welcome Anjan Bista to our team. He needs no definition and we are confident that we are going to achieve something bigger in our first outing in Nepal Super League", said Gautam.

Jhapa FC president Arpan Bikram Khadka highlighted the importance of Bista in the team and believes that the club can achieve something with him.

"To be honest, we want to win the championship. We know it is difficult but we want to compete, give our best and win the championship. We are confident that Anjan can guide the team to the feat", said the president Khadka.

Nepal Super League is starting November 24 in Kathmandu. There are 9 teams in the league.

Jhapa F.C is one of the 3 new teams added for the second edition. The second edition of NSL will be held from November 8th at the Dasharath Stadium in Kathmandu. The second edition of the auction will be held next Saturday at the Hyatt Hotel.


JALTHAL FC JHAPA ENTERS SFs 2nd BHAGIMAN MEMORIAL CUP