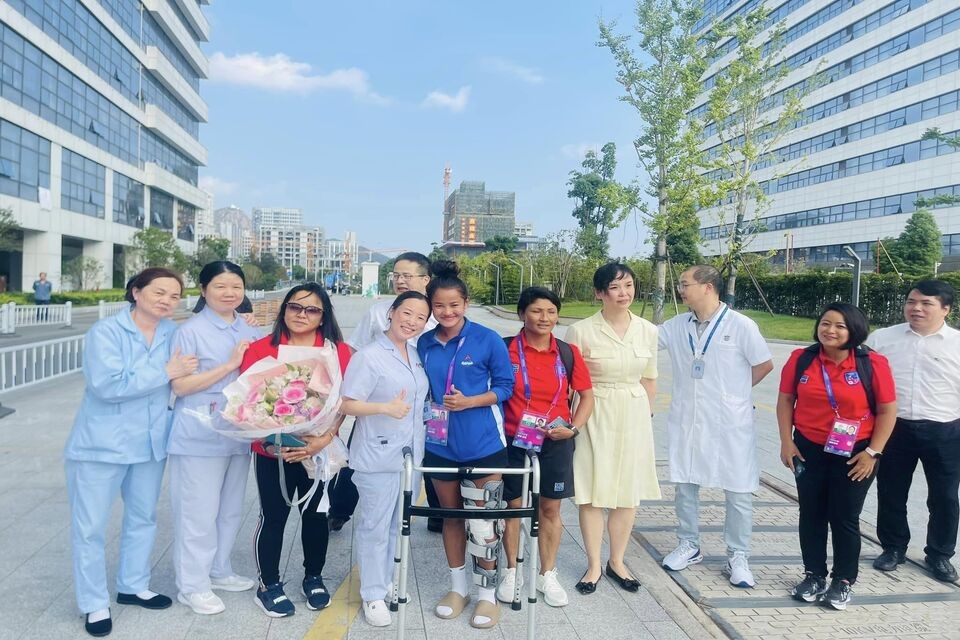 Nepal's national team player Saru Limbu has been discharged from the hospital following her surgery at Longwan Hospital in Hangzhou, China.

Limbu was discharged from the hospital on Wednesday. Nepal Women's team officials thanked the medical staffs for their outstanding services given to the player.

Limbu sustained injury during the first half game against Vietnam in 19th Asian Games 2022.

The talented athlete is likely to be sidelined for approximately nine months, raising concerns about her absence from the crucial upcoming matches.

The absence of Saru Limbu will undoubtedly pose challenges for the team as they strive to perform their best in coming tournaments.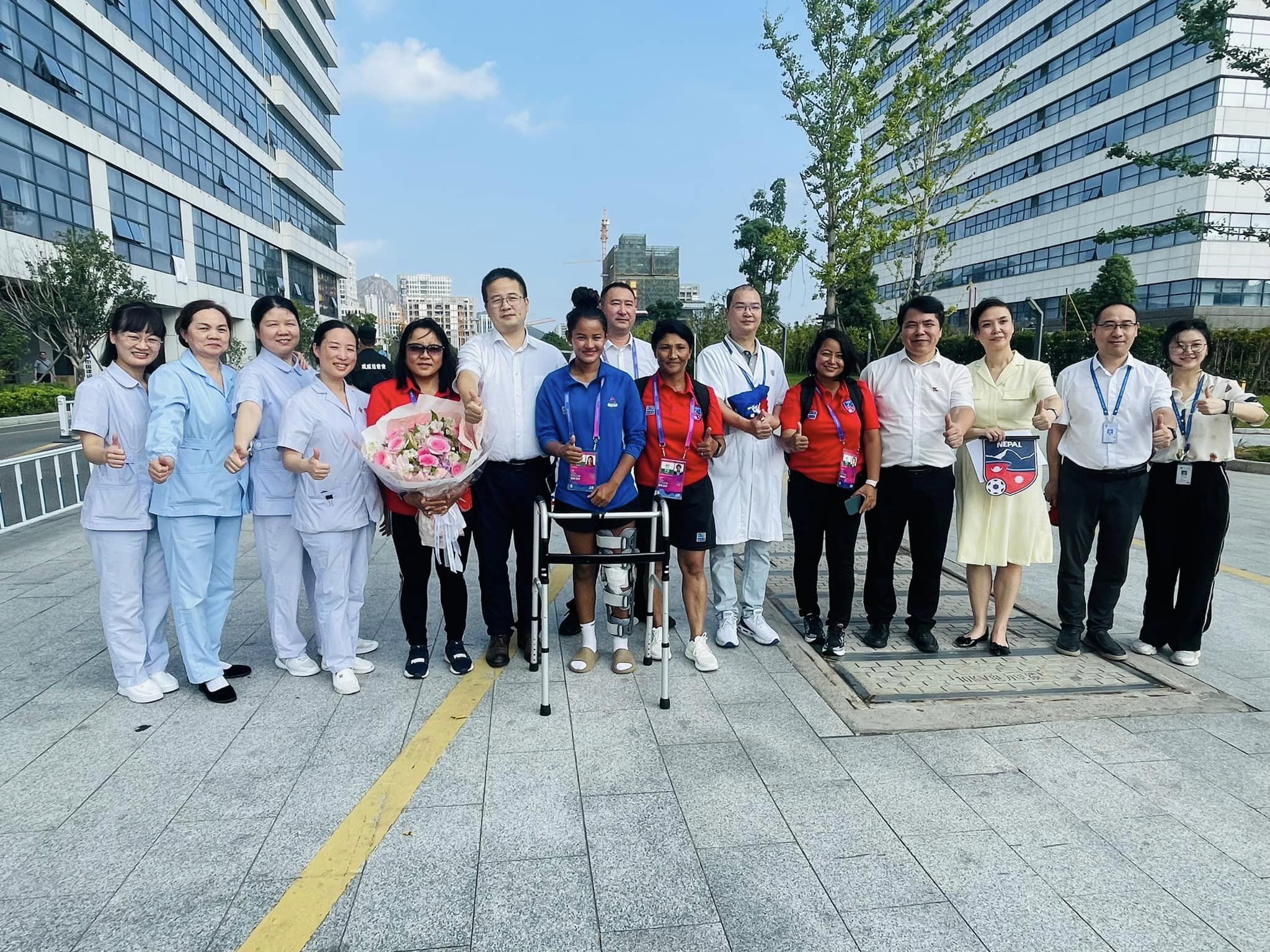 Nepal Vs Bangladesh - 2nd Friendly Match Highlights