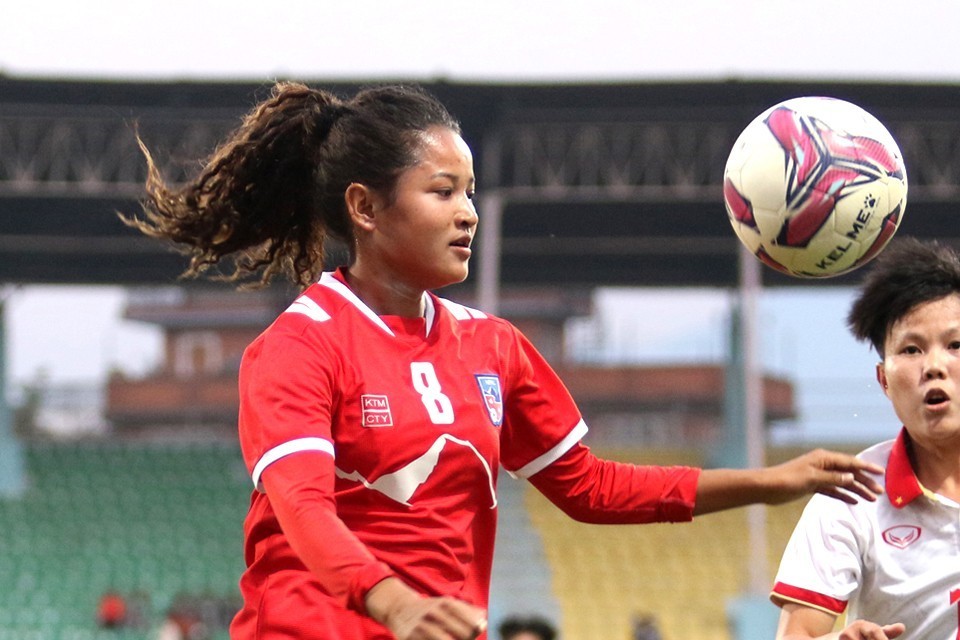 Nepal's national team is dealt a heavy blow as star player Saru Limbu is set to miss the 19th Asian Games due to a serious injury sustained during the first half against Vietnam.

The talented athlete is likely to be sidelined for approximately nine months, raising concerns about her absence from the crucial upcoming matches.

Saru Limbu, a key player for the Nepal national team, underwent surgery earlier today at Longwan Hospital in an effort to address the injury. The medical team is closely monitoring her recovery, but it is anticipated that she will not be able to participate in the remaining matches of the tournament.

This unfortunate development comes at a crucial juncture for Nepal, as they are scheduled to face Japan on September 25 and Bangladesh on September 28.

The absence of Saru Limbu will undoubtedly pose challenges for the team as they strive to perform their best in these vital matches.
Nepal Vs Bangladesh - 2nd Friendly Match Highlights