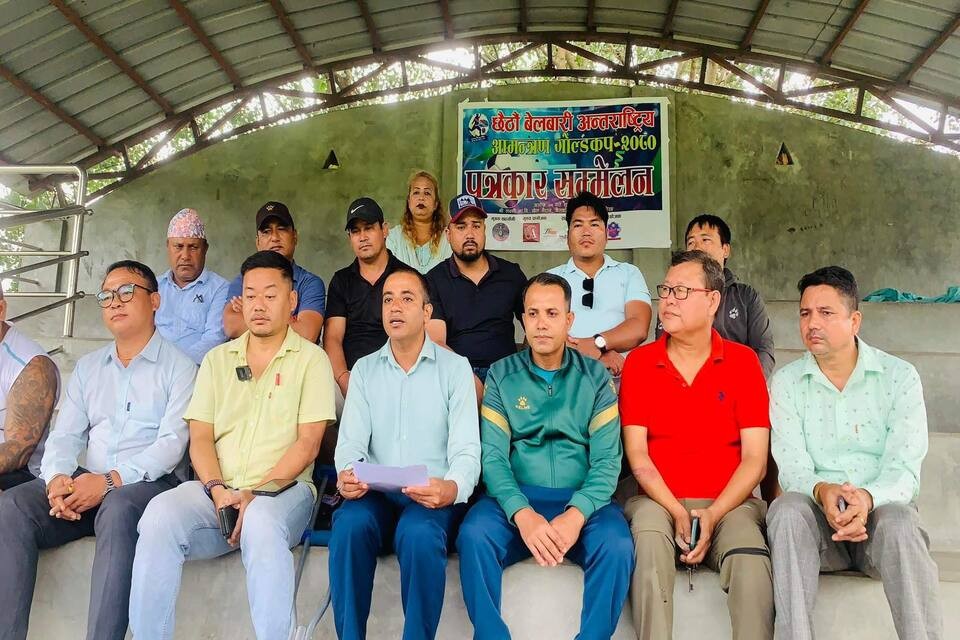 Belbari International Invitational Gold Cup 2080, now in its sixth edition, gears up to kick off on October 28 in Belbari, Morang.

This renowned event, celebrated as one of Mofasal's premier football tournaments, is all set to light up the football scene.

With a mission to nurture local talent and promote football development, the Dangihat Football Club proudly presents the sixth edition of this prestigious competition.

A press conference held by the organizing club recently unveiled the tournament's details; October 28th to November 4th, 2023.

In a riveting start to the season, the league champions Church Boys Kathmandu will vie for glory in the Belbari Gold Cup. Notably, departmental teams did not secure a spot in this year's tournament. Just like the previous season, the Gold Cup victors will be rewarded handsomely, with a prize of 8 lakhs. Additionally, the runners-up will secure 5 lakhs.

Narendra Basnet, the communication coordinator of the tournament, highlighted the significance of this competition, known for its generous prize money and as a source of pride for the Belbari municipality. The competition has been a yearly tradition, organized by the Dangihat Football Club, commencing from August 23, 2074, at the Lakshmi Ma V's sports ground.

Bikram Bantwa Rai, the president of the host club, also announced that various individual awards, including Best Player, Best Goalkeeper, Best Defender, Best Midfielder, Best Coach, Highest Goal Scorer, and Emerging Player, will be bestowed with cash prizes.

Furthermore, a daily cash prize will be awarded to the Man of the Match.

6th Rumpum Udayapur Gold Cup: Morang Stuns Nepal Police - MATCH HIGHLIGHTS