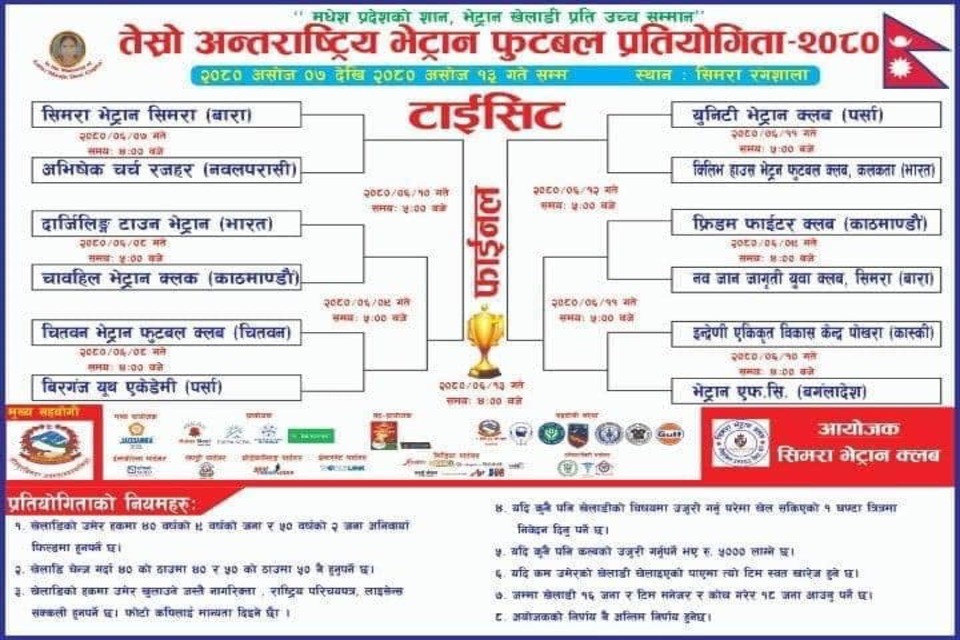 Simara veterans club is organizing 3rd international veterans championship from today. 



The event will be played at Simara stadium.



12 veterans from Nepal, India & Bangladesh are taking part in the event. 



Simara veterans are playing against Abhisek Church Rajahar in the opening match today. 



GoalNepal is the official web partner of the event.