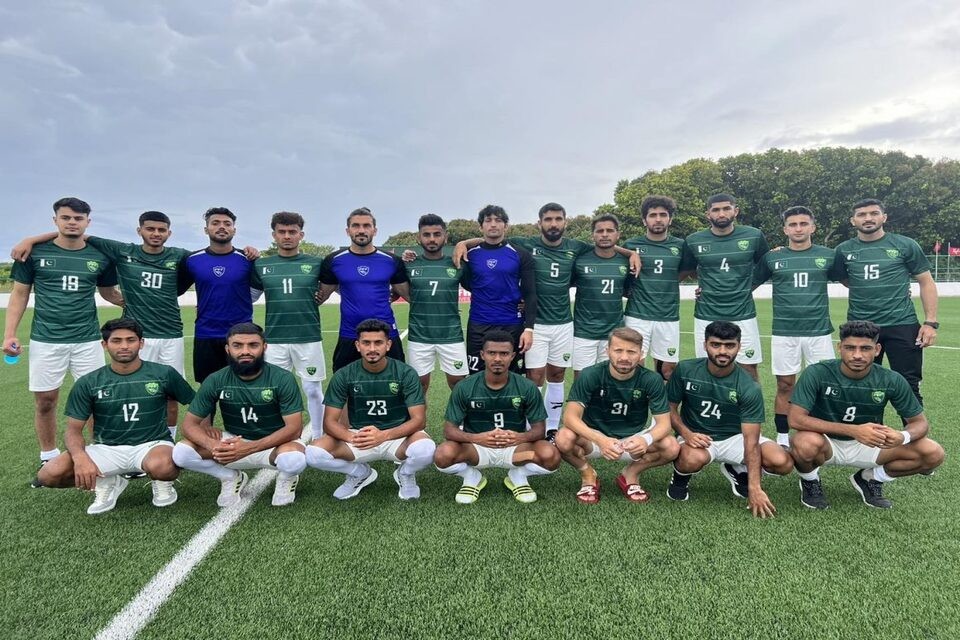 Pakistan Football Federation (PFF) has announced a national camp to prepare the men's football team for the upcoming tournaments.
The camp starts today in Lahore, which will allow the players to train and prepare together.
The main objective of the camp is to prepare the side for the upcoming 4-Nations Cup in Mauritius and SAFF Championship 2023 scheduled to be held in Bengaluru, India.
The list of 28 players are :
Goalkeepers: Saqib Hanif, Salman ul Haq, Abdul Basit and Yousaf Ijaz Butt.
Defenders: Muhammad Umar Hayat, Ali Khan Niazi, Muhammad Sufyan, Muhammad Umer Saeed, Mamoon Moosa Khan, Syed Abdullah Shah, Haseeb Ahmed Khan, Sardar Wali, Sohail, Easah Suliman and Abdullah Iqbal.
Midfielders: Alamgir Ali Khan Ghazi, Ali Uzair Mahmood, Moin Ahmed, Shayak Dost, Muhammad Waleed Khan, Rahis Nabi, Harun Arrashid Faheem Hamid, Umair Ali and Muhammad Adnan Yaqoob.
Forwards: Abdul Samad Shahzad, Otis Jan Mohammad Khan, Hassan Naweed Bashir and Muhammad Waheed.
From FootballPakistan.com
Meghraj KC: We Are Unaware About Our Opponents