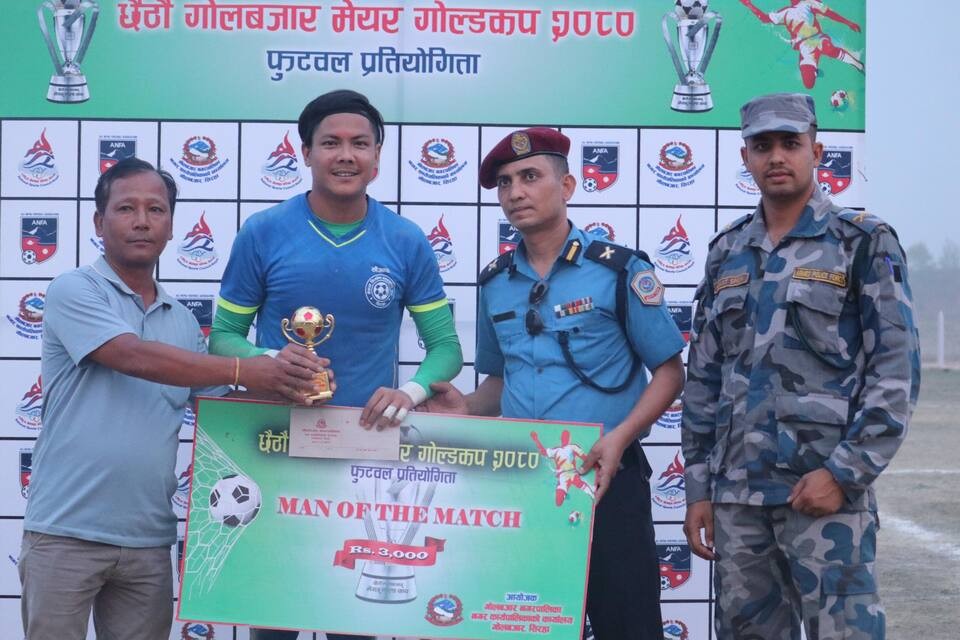 Salhesh yuwa club has entered final of 6th Golbazar mayor gold cup football tournament.

Salhesh defeated Gurudham FC in sudden death on Saturday at Golbazar sports grounds.

Both teams played 0-0 draw in regulation time. Goalie Manoj Pradhan became the player of the match.

Salhesh will play against Makwanpur XI in the final match on Monday.

The champions will get NRs 2,51,000.