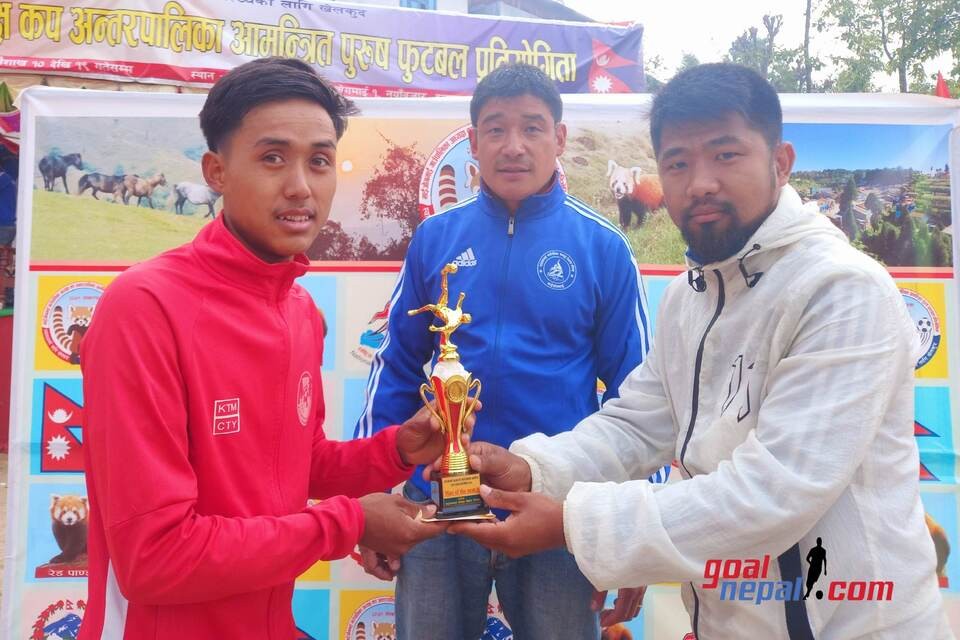 Phakphokthum rural municipality has entered semifinals of Maijogmai inter municipal championship in Ilam.

phakphokthum defeated defending champs Mai municipality 2-1 on penalties at Nayabazar on Thursday.

Both teams played 1-1 draw in regulation time before inviting a spot kick battle.

Bishal Khawas scored for Mai while Sandip Limbu scored for Phakphokthum.

Maijogmai rural municipality sports development committee is organizing the championship, which has a winning purse of NRs 2,20,000.

4th Mai Valley Gold Cup: Mai Valley FC Vs Kaski XI - MATCH HIGHLIGHTS