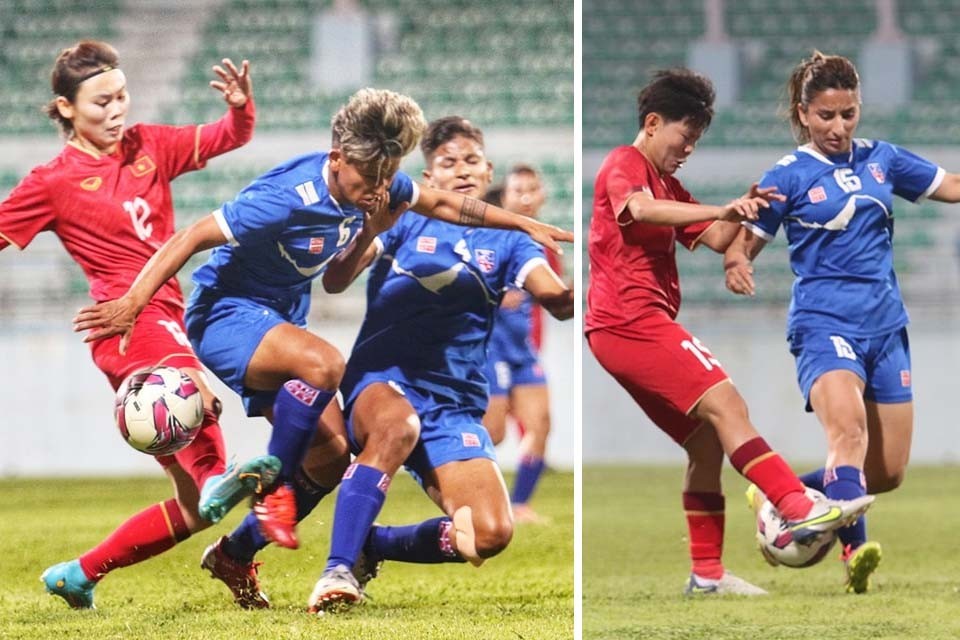 Vietnam women's team defeated Nepal women's team 2-0 to secure a spot in round 2 of Asian olympic qualifiers.

Vietnam registered an agg win of 7-1 against Nepal.

Hai Yen scored two goals in two minutes (6' & 7') for Vietnam at Dasharath stadium in front od decent crowd of 2000. Nepal goalie Anjila Subba looked in poor form in both goals that Nepal conceded.

Nepal coach Ananta Raj Thapa substituted Subba in half time and fielded Anjana Rana Magar.


NEPAL WOMEN'S VS KYRGYZ REPUBLIC 8-0 | MATCH HIGHLIGHTS