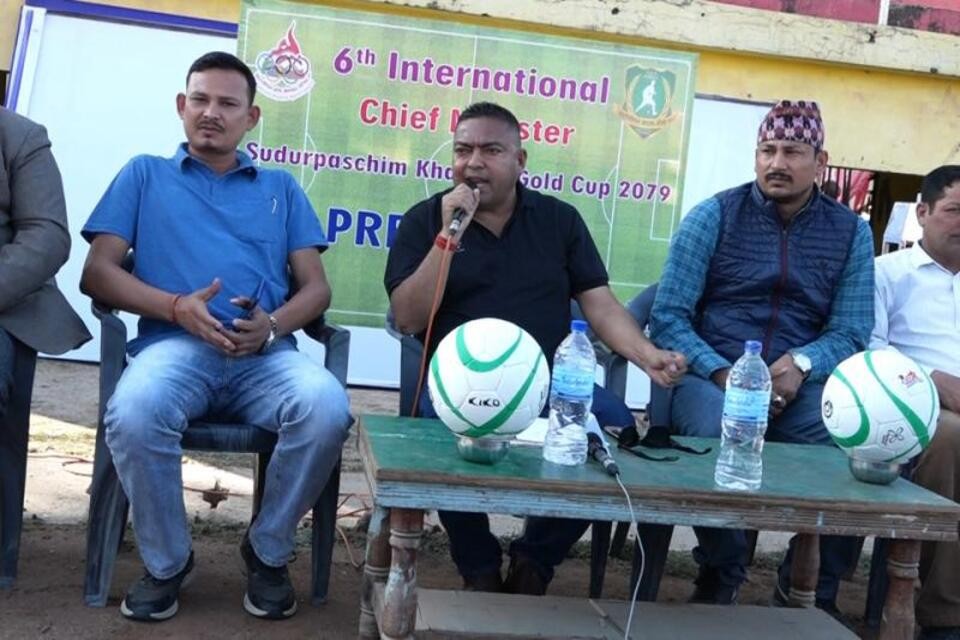 Far West Khaptad gold cup football tournament is kicking off today at Dhangadhi stadium.

Far West sports club is organizing the championship, which has a winning purse of NRS 21 lakh. Runners up team will get NRs 10 lakh.

The MVP will get NRs 1 lakh.

Nepal APF will play against Bagmati club, Sarlahi in the opening match.

Far West province CM Kamal Shah will inaugurate the championship.


Far Western Khaptad Gold Cup: Far Western Vs Chyasal Youth Club Spot Kick Battle - VIDEO