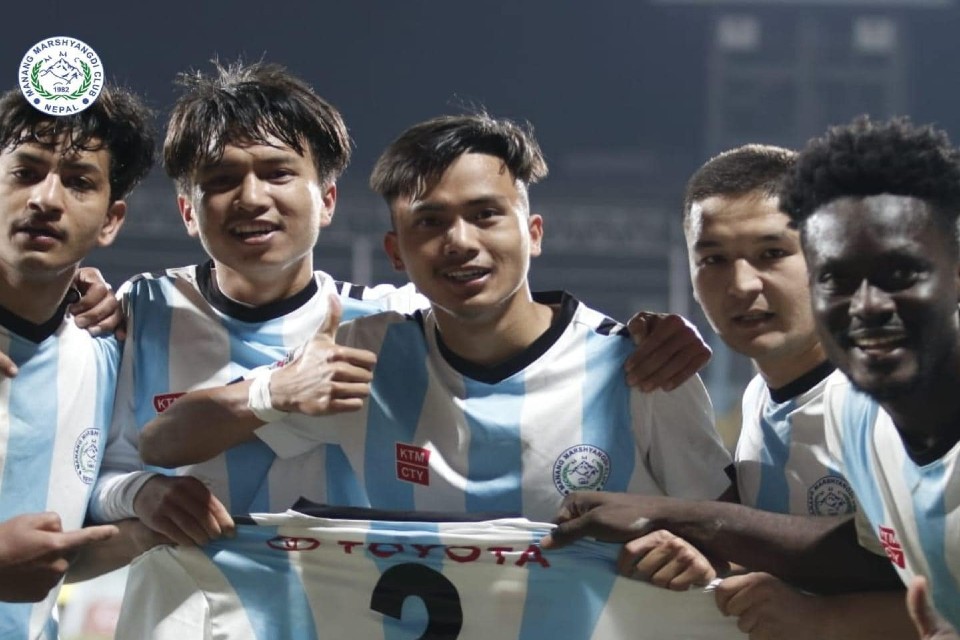 MMC defeated APF FC 2-1 in Martyr's Memorial A Division league at Dasharath stadium.

MMC Vs APF (2-1)
Kamal Thapa (52') & Sayidjamol (72') scored apiece for MMC. Armand Beudom (35') scored one for APF.

NRT Vs NPC (1-1)
NRT and NPC played 1-1 draw at Dasharath stadium.

Sajiv Bista (65') scored for NRT and Pratap Gurung (75') leveled score for NPC. Gurung became the player of the match.

TAFC Vs Friends Club (2-1)
Tribhuwan Army FC defeated Friends club 2-1 at Chyasal stadium. Gillepsi Karki (24') & Deepak Gurung (90+4) scored for TAFC. Rafiq Aminu (6') scored for Friends.