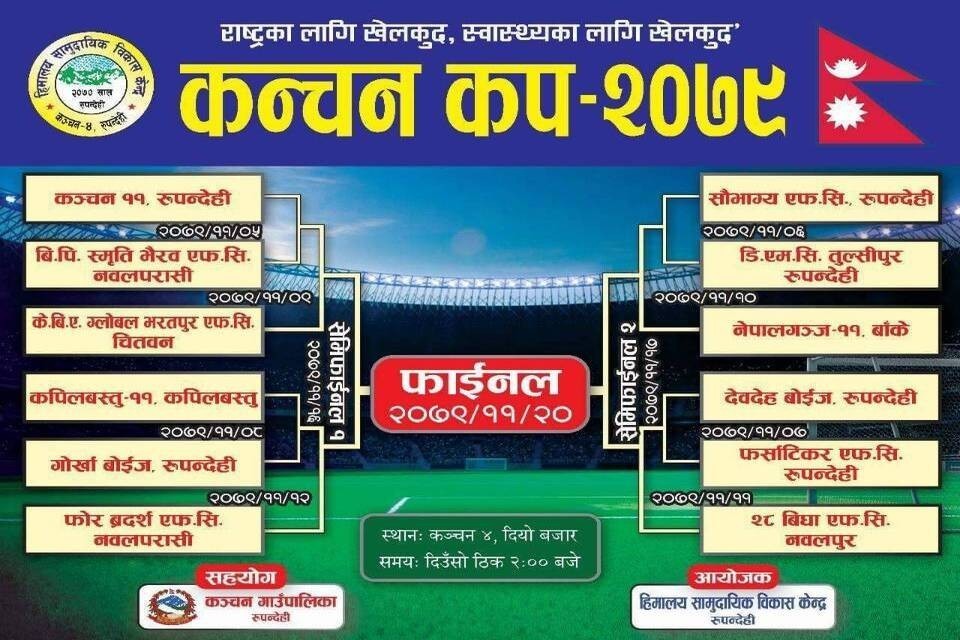 Four Brothers FC, Nawalparsai is locking horns against Gorkha Boys in the quaterfinal match of Kanchan cup 2079 today.

The match will be played at Kanchan 4, Diyo Bazar, Rupandehi at 3:30 PM NST.


12 teams are taking part in the event, which is organized by Himalaya Community development centre.


GoalNepal is the official web partner of the event and is streaming all matches LIVE.