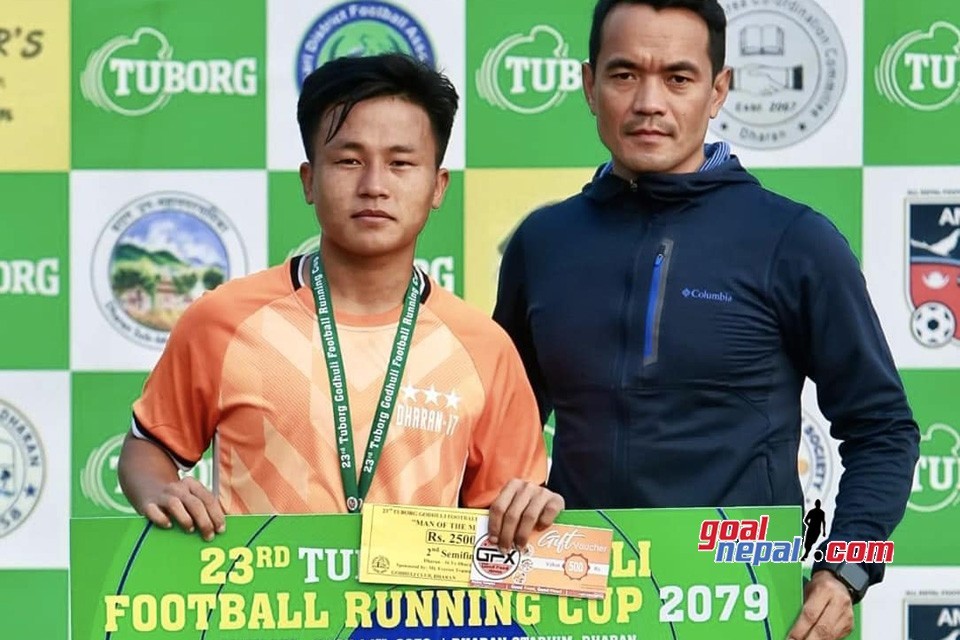 Dharan-17 have entered the final of the ongoing 23rd Godhuli Cup Running Shield Ward Level Knockout Football Tournament with a routine victory. In the second semi-final held on Thursday, Dharan-17 defeated Dharan-16 3-0 to make their place in the final.
In the 42nd minute of the match at Dharan Stadium, Dharan-17 took the lead with Milan Rai's goal. In the 62nd minute, Sushil Rai doubled that lead and in the 72nd minute, Krishna Rai added the third goal to confirm Dharan-17's victory.
Dharan-17's Sushil Rai was declared the player of the match. He received Rs. 2,500 cash and a trophy as an award.
Dharan-17 will now face Dharan-15 in the final on Magh 14 for the title.
The winners of the competition organized by Godhuli Club Dharan will receive a title and a cash prize of 1,50,000, while the runners-up will receive Rs. 75,000.