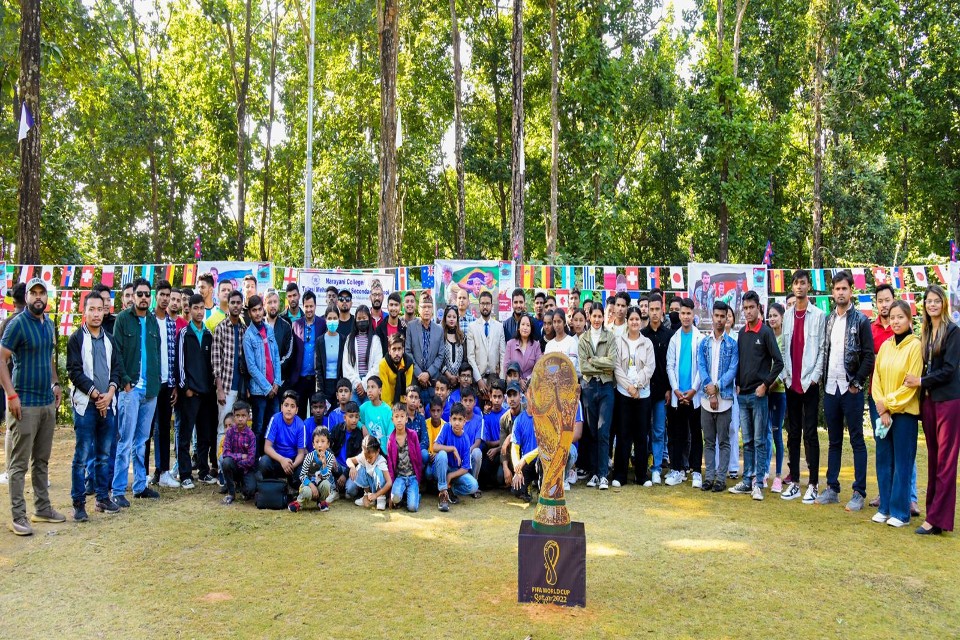 Makwanpur (GoalNepal) - Narayani College and Tulsi Mehr Memorial School have built a World Cup park in Sahid Smarak, Hetauda.

Astronova Foundation Nepal and New Creation Studio have aided in building a World-Cup Park for one month inside the Sahid Smarak in Hetauda.
It is estimated that 3,00,000 people will visit the park in one month.
Narayani College and Tulsi Mehar Secondary School Principal Kishan Bastola presided over the event and national football player Ranjan Bista inaugurated the park by cutting the ribbon as a chief guest.
Speaking in the program, school/college principal Bastola requested football fans to come to the park and enjoy FIFA World cup 2022.
3rd Makwanpur Gold Cup: Makwanpur XI Vs Machhindra Club