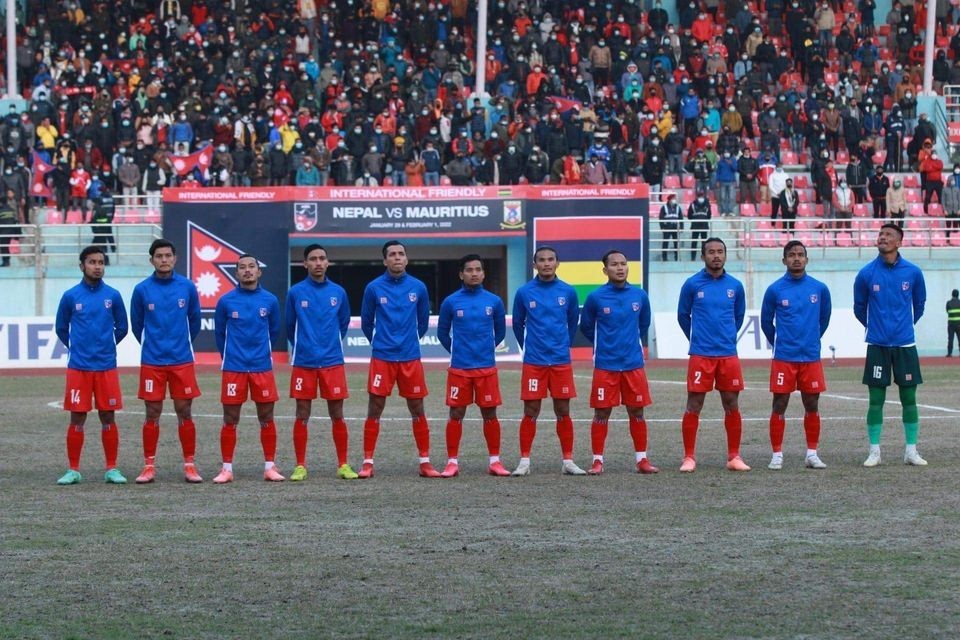 Nepal national team head coach for the friendly against Pakistan will be decided tomorrow, says ANFA. Nepal and Pakistan are set to play a friendly against each other this month. However, the official decision is also yet to be announced.
"ANFA president was in India for the U-17 Women's World Cup final and will return today", ANFA spokesperson Suresh Shah told GoalNepal. "A meeting is scheduled for tomorrow and the head coach will be decided then". Shah also said that four names are being discussed for the position of head coach for the friendly. Nabin Neupane and Prabesh Katwal are the frontrunners for the position.
Pakistan Football Federation had announced friendlies in Nepal on October 13. PFF had proposed a two-match friendly series in Kathmandu. But due to the upcoming nationwide elections, it is not possible to host two friendlies in Kathmandu according to ANFA.
"We have sent back a proposal to host one friendly on Karthik 30 instead of two", added Shah. "PFF will send their decision tomorrow".
Pakistan have been training in Lahore for over two months and will travel to take on Nepal in what will be their return to international football after years of suspension. Their women's national team returned to international football in the SAFF Women's Championship in Kathmandu.
The last encounter between Pakistan and Nepal was held in 2018, when Pakistan were victorious 2-1. This will be Nepal's first match since the friendly against Bangladesh last month, where Nepal won 3-1. Pradip Humagain had overseen the head coach duties against Bangladesh.
SAFF Championship 2023: Nepal vs Pakistan - Match Highlights