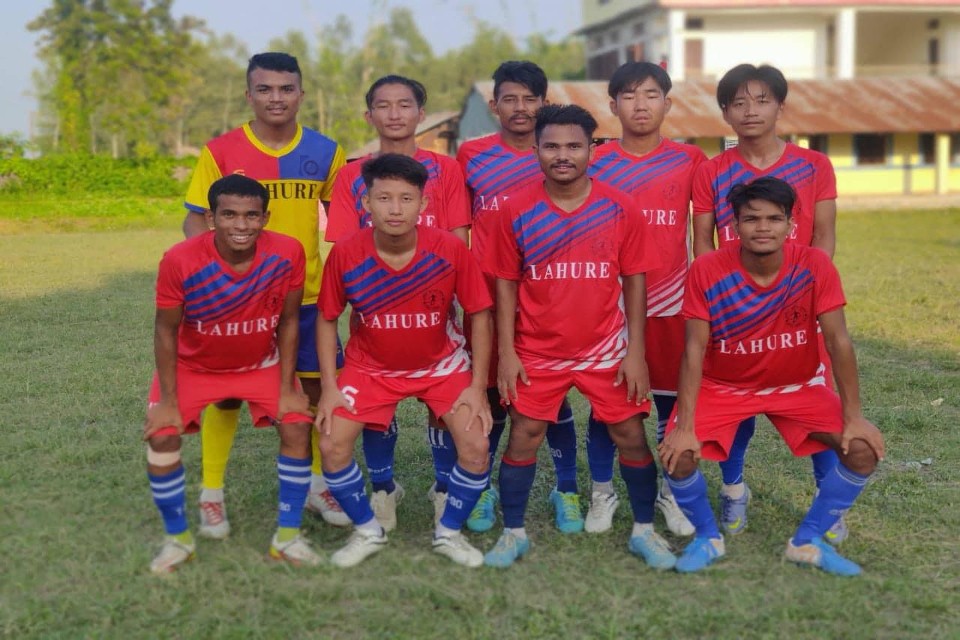 Dangihat Football Club, Belbari have entered the final of the ongoing inter-municipal knockout football tournament. Dangihat beat Laligurans Sporting Club, Biratnagar 4-0 to make their place in the final.
Sabin Rai of Dangihat was named the player of the match.
Ratuwamai Municipality and Amar Sporting Club, Gaurigunj Municipality will face each other in the second semifinal tomorrow.
The winners of the competition organized by the Youth and Sports Committee, Ratuwamai-6, Morang, will receive Rs. 51,000 in cash along with the title, while the runners-up will receive Rs. 31,000.
6th Rumpum Udayapur Gold Cup: Morang Stuns Nepal Police - MATCH HIGHLIGHTS